Apropos Creations – VENDOR SPOTLIGHT
To celebrate a thriving wedding business over the past 10 years is no easy Task. Just ask Lead planner and designer Jo Ann of Apropos Creations. Jo Ann is a big part of the Indian Wedding community. Based in Arizona and ready to take on the world. If you have not witnessed the beauty of that part of the United States, then you are in for a real treat. Jo Ann's creations not only embrace the beauty that surrounds her but executes with style and elegance. Read on to be inspired by one of the true leaders in this industry.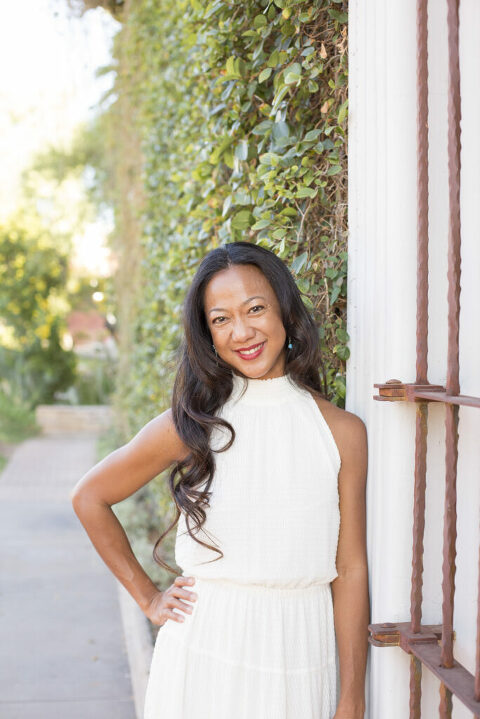 Company: Apropos Creations
Tell us about your business name: 21 years ago, shortly after my wedding, my husband told me I should be a wedding planner and have my own business. I tucked his suggestion away and told him if and when I ever have my own business; I will name it Apropos "something." When that happens, it's because it's the right time. Apropos means fitting; at the right time, opportunely, appropriate, to the purpose.
Email Address: joann@aproposcreations.com
Twitter: @aproposcr8ions
Instagram: @aproposcr8ions
Facebook: https://facebook.com/aproposcreations
Website: https://www.aproposcreations.com
Where are you located? Do you travel? Our home is Arizona but travel out of state as well as out of the country.
How long have you been a professional? Apropos Creations was conceptualized back in 2009, and I am very proud to say we are thriving and haven't stopped.
How did you get your start? Long story, and I will save it over a bottle of wine – but, the short of it is: back in 1998 I married my best friend and no, I did not get inspired to become a wedding planner when we got married. Instead, I inspired my husband to convince me to become one because of how passionate he could see that I was for all things weddings. It wasn't until 2009 when I finally listened to my heart, and my husband, and took the plunge to start Apropos Creations.
Describe your style in three words: This is typically a question I have for clients, and quite often they aren't sure how to answer…and now I'm in the same predicament. Being hard to narrow it down to three, here are a few: Sophisticated, Tomboy, Casual, and Sexy.
What services do you provide? Apropos Creations offers full-service wedding planning, as well as a custom planning service that fits a couple's cultural and religious needs too.
Do you have a team? I am very proud to say that, "Yes, we do." I even finally added an office assistant to the team. Our field team consists of an event assistant or two – depending on the total number of guests. We also have a Senior Event Planner who takes care of our corporate engagements and events.
How has social media changed your business? I love sharing photos of special days I have planned for so many special people, and find that helps future couples determine what they want on their big day. Having social media as a marketing tool to show prospective clients what we are capable of doing for them gives us that much more of a chance to provide them the service they are looking for. This gives us a better way to communicate with couples and build the event of their dreams.
How do you provide education to your couple's during the planning process? I make it a point to spend time with my couples. Just like the style question above, many couples have no idea what they want. Then again, the bride could know every detail from the time she was five years old. No matter what, I like to get to know the couple, so I can guide them every step of the way and make suggestions to help them make all the grand decisions.
What makes a successful wedding? How does one handle the things that come your way on the big day? It can be as simple as getting the cake delivered on time or making sure the place (name) cards are in the right spot or having Plan B ready to have the ceremony indoors due to the rain forecast. A wedding is like a jigsaw puzzle and when I, as the wedding planner, make the pieces fit – you have a successful wedding. That and the bride's face says it all!
Accolades & awards: Awards:
NACE 2018 President's List Award
Ranked on Ranking Arizona's The Best of Arizona Business- Category of Event Planning
One of the recent Raves about Apropos Creations:
Words don't describe how amazing Jo Ann is to work with!
Immediately from our initial meeting with Jo Ann, we appreciated her easy-going and amiable demeanor, and knew she would be perfect to work with! Working with her made it seem more like a close family friend was helping us, more than a hired vendor. Her constant presence throughout all of the planning, especially our final planning and stress-filled days, made everything much more manageable. She understands the stress couples are under while planning and executing a wedding, and works her butt off to quell as much stress as possible! I even called her my saving grace because that's what she was!
I appreciated how thorough and meticulous she was as she worked to understand our vision, and she never once balked at all of my spreadsheets! I also appreciated all of the files she shared with me to keep the multitude of details organized and assist me with all of the planning needed.
Jo Ann's expertise and professionalism are second-to-none, and her hard work, the day of our wedding, resulted in the event we were dreaming of. And when I say expertise, I mean it. The littlest of details that are easily forgotten by an over-stressed mind are not forgotten by Jo Ann! She helped me handle all of the final vendor communications and ensure everyone knew what/when/how things were going to happen day-of! She also had to wrangle 75+ extended family members for pictures immediately after the ceremony, which is no small feat considering they all wanted to hit cocktail hour instead!
Simply put, her services were the best money we spent for our wedding. Period.
Our wedding was the party we wanted and imagined, and we couldn't have pulled it off without Jo Ann. I don't feel like "thank you" does enough justice for how appreciative we are for her and everything she did for us!
What makes you different? As a wedding planner, I am down to earth, transparent, and treats every wedding and event as if it's mine and my team's own event – and I listen to my clients to make what they want to happen in order to make it happen. We make sure that you have the happiest day of your life, just as if it was our day too, and that sets us apart.
Do you want to offer prospective clients any advice on hiring a professional? Go with your gut. Go with the wedding planner your heart picks. Not everyone is a good fit for you and your event, but you also want someone who listens. Someone who isn't afraid to give suggestions, but makes sure the final say and decision is yours. Apropos Creations prides itself on communication, and that is key to making sure your wedding day goes off without a hitch.