What do you get when you combine 25 years of experience with a savy sense of style. Just ask Richha Arora, the founder and lead designer of Arora Events. This team of planners based on Toronta can help you design the wedding of your dreams anywhere in the world. Make no mistake about it Arora Events is one to watch when it come to beautiful South Asian Weddings.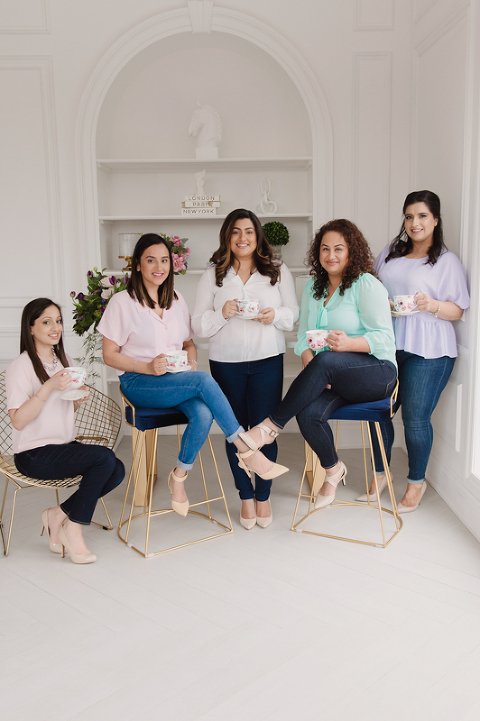 Company: Arora Events
Tell us about your business name: Founder's Last Name.
Email Address: info@aroraevents.com
Instagram: @aroraevents
Website: https://www.aroraevents.com/
Where are you located? Do you travel? We are based in Canada and travel worldwide for our destination clients.
How long have you been a professional? 10+ years
How did you get your start? Our founder, Richha Arora started the company as one of two South Asian focused wedding planning service firms in Toronto. She had just completed her event management education from Ryerson University in Toronto and began dabbling in various styles and types of events. Given her background and love for weddings, she thought creating a niche service that was focused on the cultural demands and requirements of the South Asian market would be where our company could act as a leader and trendsetter in the wedding industry.
Describe your style in three words: Memorable, stylish and original
What services do you provide? Full Planning, Partial Planning, Day & Month of Coordination, Destination Wedding
Do you have a team? We currently (2019) have a team of five who come from a dynamic background with over 25 years of combined experience.
Richha Arora – Founder and Principal Planner
Rosy Pabla – Event Planner
Amrita Jhaveri – Event Planner
Kim Saini – Event Planner
Avneet Ahluwalia – Event Planner
How has social media changed your business? Social media has opened up new opportunities by allowing us to target specific audiences in highly engaging ways. We're able to engage in conversations and promote valuable and creative content which has helped shape our brand and our company transparency.
How do you provide education to your couple's during the planning process?
Our couples look to us as a recourse and guiding light when it comes to expertise in the wedding industry. For many of them it's their first time planning a large scale event, and while they may have a big picture vision, they simply don't know the ins and outs. Our mantra is never to overwhelm our clients at any time during the planning process. That means we like to take our time to ensure that our clients are making the right decisions for them, their vision even if it takes time to get it right. We educate our clients with our comprehensive templates and tools that we have developed over the years to assist them to organize and exercise a level of control during their planning process. Because all of our clients are unique, this means we customize our workbooks and templates to reflect that of our client's needs and specific wedding vision.
Through constant communication on regular planning calls and even What's App groups we can help them understand why we recommend certain vendors and approaches that are best for their wedding and needs.
In addition to this, we have held events in the best and continuously are involved in industry speaking engagements and events where we can share our expertise and act as a leading voice for our clients. Some of our past education-based events have included Bridalicious (a seminar focused on educating brides in the core areas of planning, beauty, photography and bridal couture) and Elevate (an education based networking event for the South Asian wedding industry focused on growing your business).
What makes a successful wedding?
1. Creating a comprehensive itinerary – Develop a thorough and detailed timeline of the day. This will help build-in time for flexibility and smooth out the day to help make your wedding day stress free. It is also the go-to guide for anyone involved in the wedding day.
2. Think about your guests – Yes, it's your day, but you also want to make sure that your guests are relaxed, happy and comfortable. Take into consideration if you're guests are traveling from afar, will they need transportation and/or accommodations? Do you have newborns attending, will the mother need a quiet area? Think about the place, time of year and go from there.
3. Communication – Ensure that vendors, family, and friends are on the same page before the big day. Share your itinerary which will allow everyone you work with to have clear expectations of their tasks before and day of.
4. Memorable Moments – We encourage our clients to think of 3 key memorable moments that will make their wedding day special to them. These could be memorable to them but also their guests. We love seeing guests and our couples being surprised and delighted through simple touches or large scale surprises throughout their wedding day, making each of our events original and personalized to each of our clients.
List any accolades & awards:
2018 Wedding Planning Institute of Canada (WPIC) Award Winners for:
Wedding Planners of the Year
Best Destination Wedding
Best Wedding $100k+
What makes you different? We redefine traditional in every detail and tell our clients' stories through design, culinary and immersive experiences. Comfortable, process-based, and customized planning is our mantra. An aesthetic that is creative, impactful and stylish is applied to our events of every scale.
Do you want to offer prospective clients any advice on hiring a professional? Meet with your potential planner first and share your vision. Make sure you have a connection and can see yourself working with them. Your planning can begin as early as a year in advance, so it's essential to have a great relationship with your planner. Who would you want to go for coffee with is a great way to picture yourself working with your planner!