The whimsical farm wedding of Harman and Alam had so many cute details.  Held at Noori Farms on the East coast it was the perfect backdrop to their whimsical wedding ceremony.  We love the mixture of reds and oranges mixed in with the natural greens that surrounded their mandap the perfect fall colors.  Wanting to stay on theme their ceremony outfits matched the colors of the decor perfectly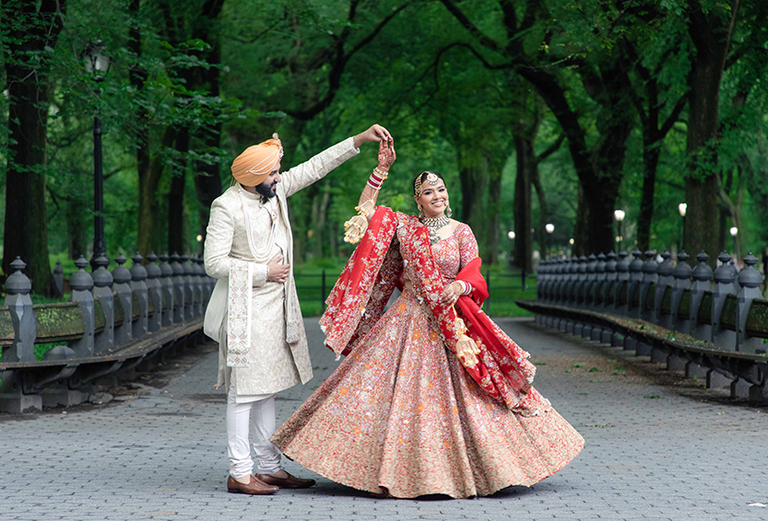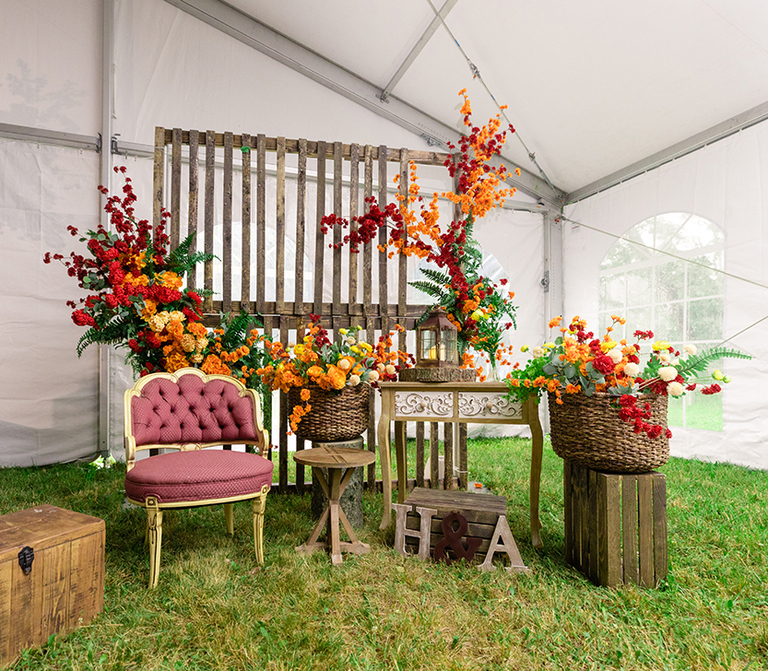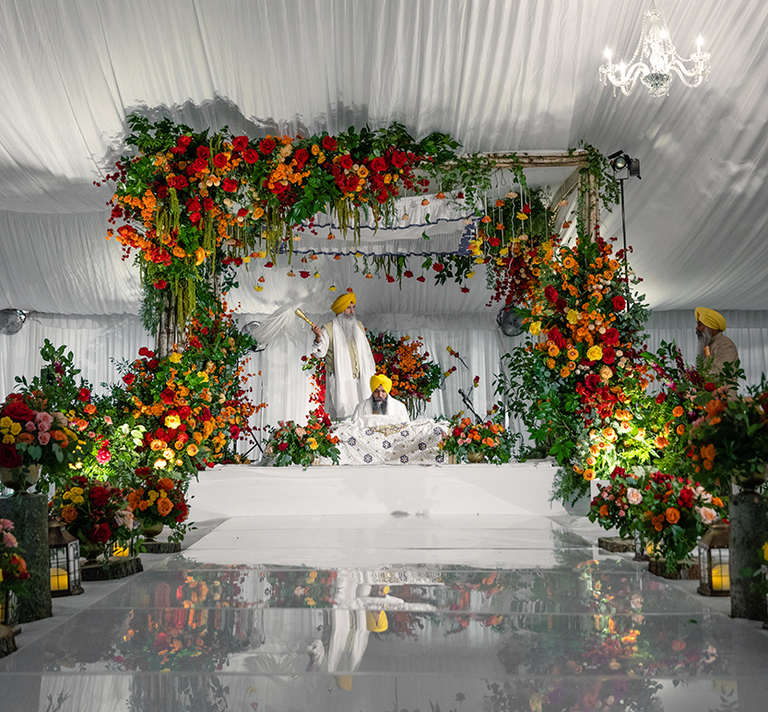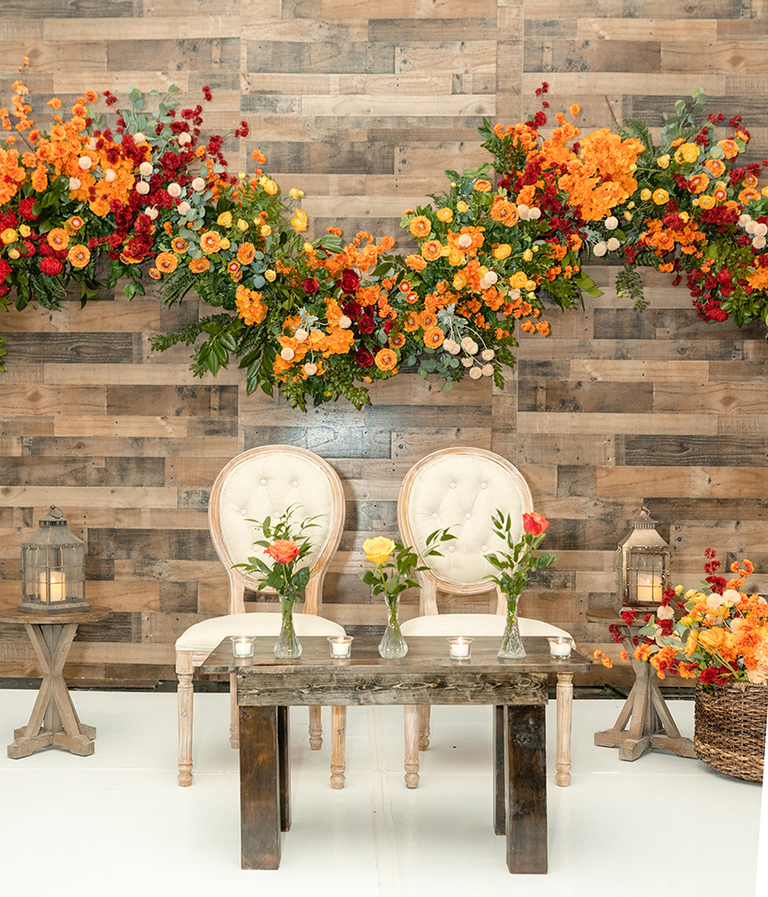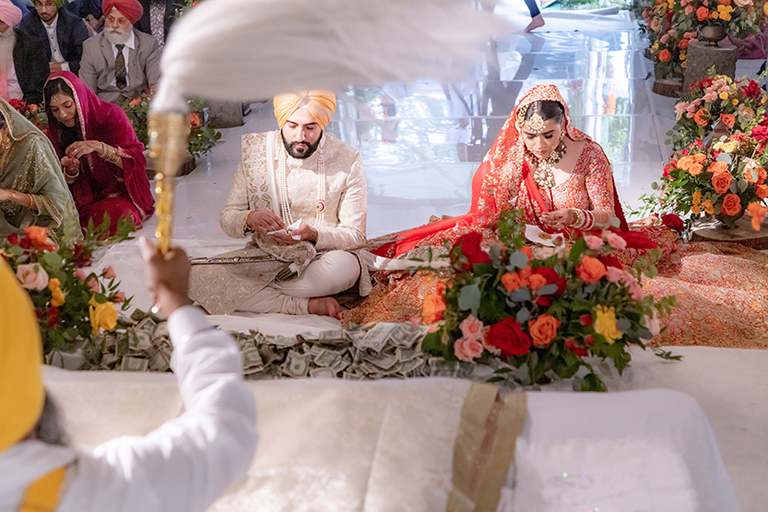 Being lovers of both the lush greenery of the country and the big city lights they decided to host their wedding in the country and their reception in the city so that their guests could have both experiences of what they loved.  Speaking of love we are obsessed with the brides Manish Malhotra reception outfit the detail and craftsmanship is outstanding.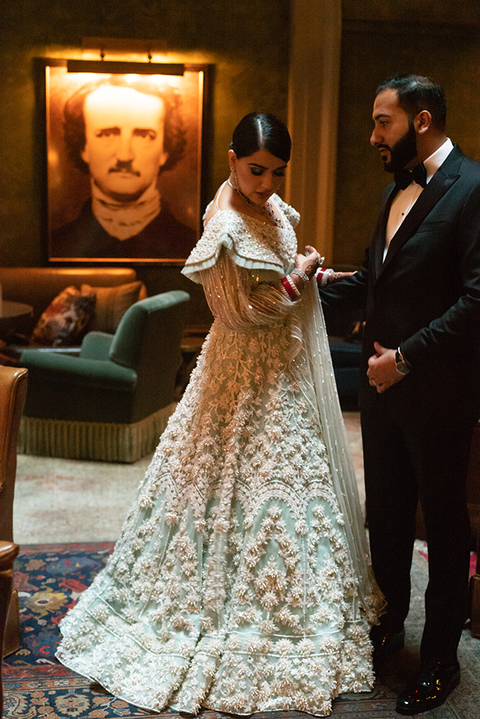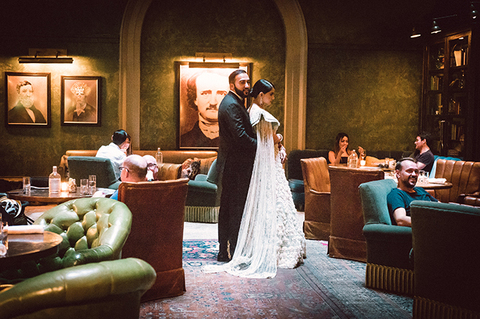 Their wedding reception had a big city vibe with a grand staircase for them to make their entrance.  Their staircase was covered with purple and red flowers to make it extra dramatic as they made their way into the reception.  We love that they changed up the vibe of their reception from the ceremony giving their guests two unique experiences.  PRO TIP – when planning your ceremony and reception don't be afraid to mix up the vibe as it will give a new experience to your guests.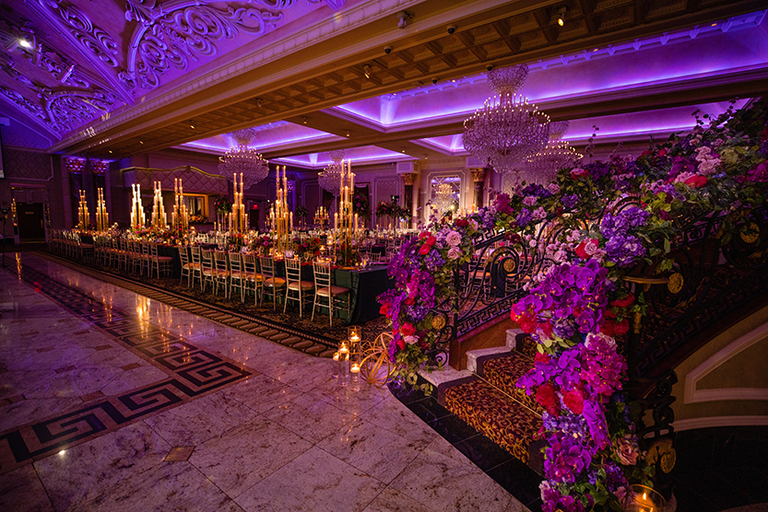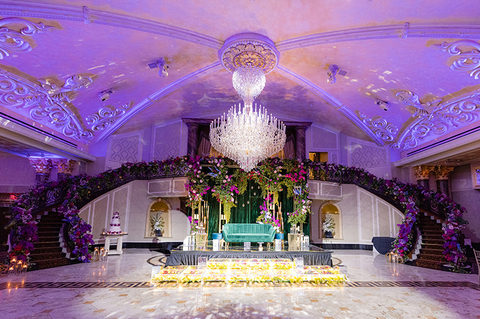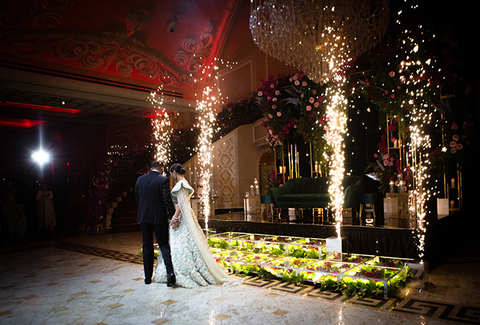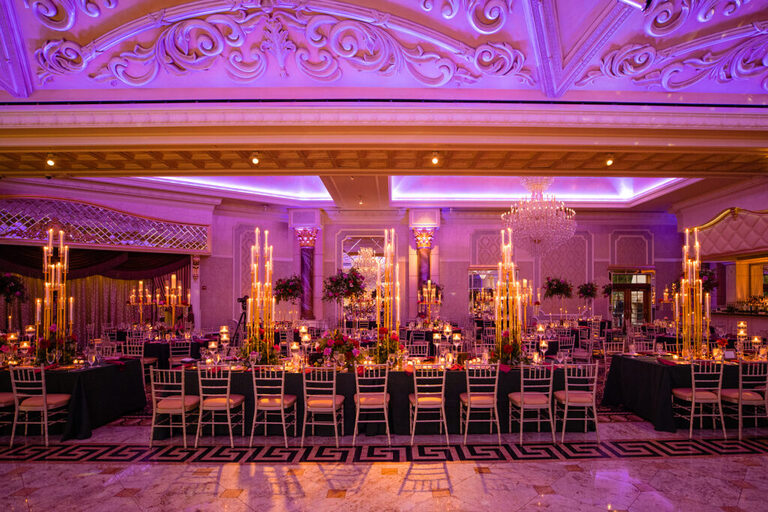 Wedding day:
Venue – Noori Farms
Creative Shoot: Bethesda Terrace, Central Park, NY and New York Public Library
Henna:@hennabypallavi
Cooridnator: @deborahminarikevents
DJ: @rokitbeats
Dholi- @navdeepkundi
Videographer: @parkstreetweddings
Reception:
Reception venue: @thevenetiannj (Garfield, NJ)
Creative shoot: @thebeekmanny
Cake: @mydaughterscake
DJ: @spinsinghmusic
Videographer: @parkstreetweddings