Are You Serving Yourself, so you can Serve Others? Aside from being business owners, we are all human beings serving human beings, and many times we let our egos, fear , and minds take over our actions of service & hospitality. Join us as we have a candid conversation about the true essence & purpose to serve others & ourselves.
In the end we are all here to serve together!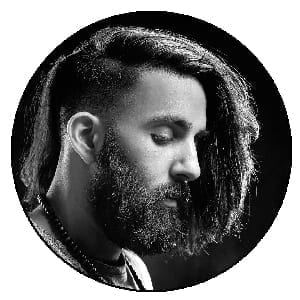 Graminder Banga of Banga Studios 
We may recognize Gurminder for his versatility as a creative photographer with Banga Studios. But, what you may not know is in the last 3 years, Gurminder has developed a fond and growing interest in spirituality and mindfulness. Gurminder is on a journey to uncover more of the teachings of his inner world, so he can live by them in his outer world. His practice begins at 5am daily, and the results speak for themselves; more grounding, less anxiety, more love, less fear, more conscious choices, and less impulse decisions.
You can download the full PDF presentation, by clicking here.
If you wish too fast forward to a question below. We have included the timestamp for each question to make it more efficient to get the answers you are looking for.
7:08 HOW HAS SERVICE, SERVED ME?
Collaborations →  Job Offer By NBC
Faces of Poverty →  BangaBooth
A Day in the Life →  Inner Journey
16:50 HOW DO YOU SERVE YOURSELF?
Guilt does not require more fuel
Rephrase your words
26:30 WE ARE NOT WHAT WE ARE DOING, WE ARE WHO WE ARE BEING.
You are not your work
What are you passionate about?
Gurminder I don't know what to do – help me please!
34:54 PLANT SEEDS NOT WEEDS
What grows faster weeds or flowers?
Start small, start scared
Time block
You will have bad days
47:05 HOW SERVING ME, REFUELS ME
 49:58 SERVICE OTHERS
Service in every interaction
Serve with your time, your energy or your skills
53:19 HOW CAN WE SERVE YOU?