Meet Impressive Creations – VENDOR SPOTLIGHT
Never underestimate the power of film at your next Indian wedding. Film takes to you another place and time, when emotions are high and hearts are filled with joy. Film allows to relive those once in a lifetime moments that can never be recreated. Today are proud to introduce to one of the industry giants. And, you'll soon understand why this passionate film maker is one of the best of the best.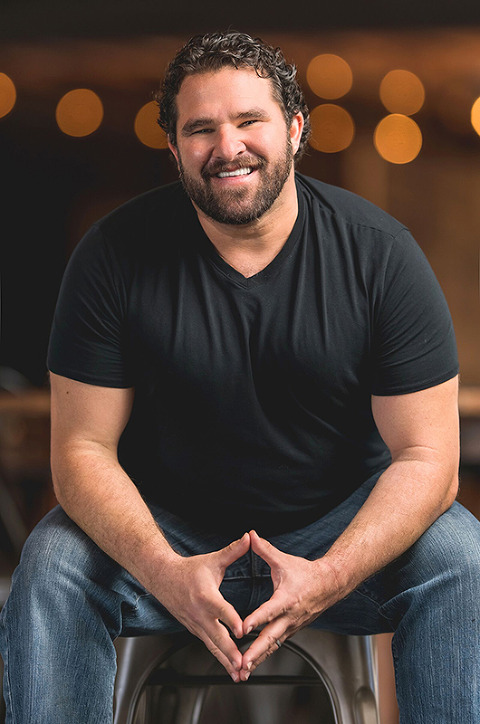 Name and/or Company: Impressive Creations
Tell us about your business name: Funny you should ask! About 19 years ago, I thought I wanted to be a music producer. So, I got a mac, ProTools and started recording music. A few months in, some friends from my church asked me if I could make them a slide show, and I said sure, so, I started making slide shows (photo montages), and one day I was talking with my wife, and we were thinking about names for business. I was thinking "Press Play Productions" or, "Press on Productions" but we could not decide. That night, I got an email from a friend that we made a slideshow for, and as she was thanking us for the video, she said' "Thank you so much, Brian, this video was such an Impressive Creation, we just can't stop watching it." I was like; there it is, that's it! So, the name ImPRESSive Creations was birthed! My last name is secretly hidden in the company name! A few years later, I almost changed the name because it felt prideful, like everything we did had to be Impressive, but I let it go, and the name just stuck!
Website: www.impressivecreations.com
Vimeo: https://vimeo.com/impressive
Email: bookings@impressivecreations.com
Instagram: @impressivecreations
Facebook: https://www.facebook.com/ImpressiveCreationsCinematography/
Where are you located? Do you travel? We travel worldwide, and yes, we are located in the South Bay of Los Angeles County! It's great where we live! Right in-between all the action of Orange County and Los Angeles!
How long have you been a professional? Been creating video for about 17 years, full time, for 12 years!!!
How did you get your start? I grew up at the beach, Bodyboarding (similar to surfing) with my friends! This fun, summertime passion, turned professionals for me in 1992 when I became Pro Rookie of the year and went onto the world tour of Bodyboarding! During this time, I learned a little bit about video editing. In fact, I edited my very first surfing video using two VCR's! My dad would go to the beach and film us riding the waves, and I would come home and edit my videos on the VCRs! So crazy!! Shortly after getting married in 2000, I got a Mac to do music production which quickly turned into video work! My wife actually got us our very first photo montage, video job! She started it all and gets all the credit! The backbone of Impressive Creations! In 2002, one of my friends from church asked me if I could film his wedding, so I borrowed a huge camera from my friend, filed all day, stressed out, and edited my very first wedging in iMovie version 1 and the rest in history!
Describe your style in three words: Passionate, Unique, Inspired
What services do you provide? Cinematography Services! We capture one of life most amazing moments, and tell a story, one frame at a time! I love what we do! It's so purposeful! It's such an honor to get to be with these wonderful people and one of the most significant days of their lives! I love watching the final highlight video, and I am amazed at what these people get to have as a memory! It is not some cheesy, super long wedding video! It is a movie!!
How has social media changed your business? Its helped a lot, but it does get frustrating as well! Social Media is always evolving. I miss the personal touch of meeting someone and saying in person about what we offer and getting to know them. Now we get a lot of emails like this "We saw your work on Instagram, and want to know how much you cost." I miss the personal interactions! Social media is so crowded, and it's so competitive, and it's so fake most of the time. Its all about likes, comments, and entertainment. People put so many filters on things and say things that are just not true. We all look like we have the best lives in the world, but truth be told, we are all in the same boat, trying to run successful, thriving businesses. However, social media is here to stay, and we will use it and stay current with the trends.
How do you provide education to your couple's during the planning process? We go over everything in details about our services. We share ideas and inspiration as well.
What's in your camera bag right now? A lot! Our team is ready for everything and anything at any given moment. We carry everything from back up cameras, prime lenses tripods, sliders to drones. We bring what is necessary to fulfill what we are hired us for. We fully understand what it takes to cover the job to its maximum potential.
What makes you different? Our attention to the flow of the music and coloring is where we stand out. Also, our customer service is top notch!! We are on it!! Send us an email, and you will see why! bookings@impressivecreations.com
I am a musician first! Music flows from my veins! So, when we are doing an edit, we always tap into the feel, vibe and dynamic of the music! Also, we pay very close attention to the coloring to each and every clip! When we film a wedding, the lighting is changing so much through the day, from preparations to first look, to Baraat to Ceremony and Reception, everything is always changing, so we want our videos to have a consistent look through the entire film! Just like a motion picture movie!
Do you want to offer prospective clients any advice on hiring a professional? I always tell people to do their research and make sure you LOVE LOVE LOVE the look of the videos you are signing up for. Also, to pay attention to the details of the coloring and flow of the storyline! Know what you are getting before you sign the contract!
We hope you enjoyed our conversation Brian Press of Impressive Creations. This guy is busy, with family, work and travel. So, if you're in the planning stages of your wedding or corporate event do not hesitate to get in touch with him. He's a really approachable guy and you will soon see why we are big fans of his.