Kevin and I got engaged in Positano in July 2018 after 13 years of being together. We were the best of friends in high school and continued that into a more deeper, romantic relationship as we got older. After getting engaged, we started wedding planning almost immediately but knew we wanted to wait until 2020, because we were fully focused on getting our careers started and moving to NYC.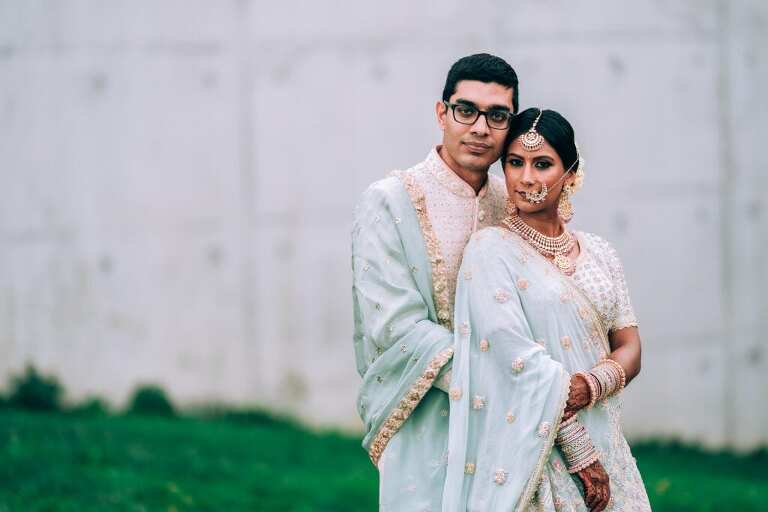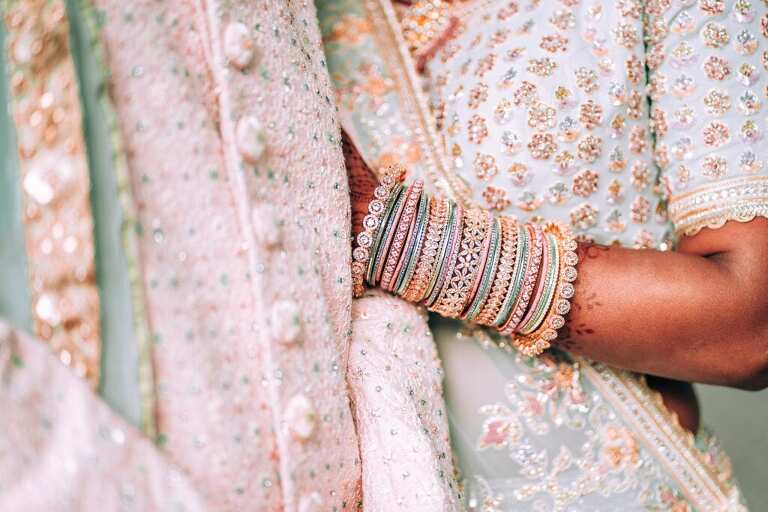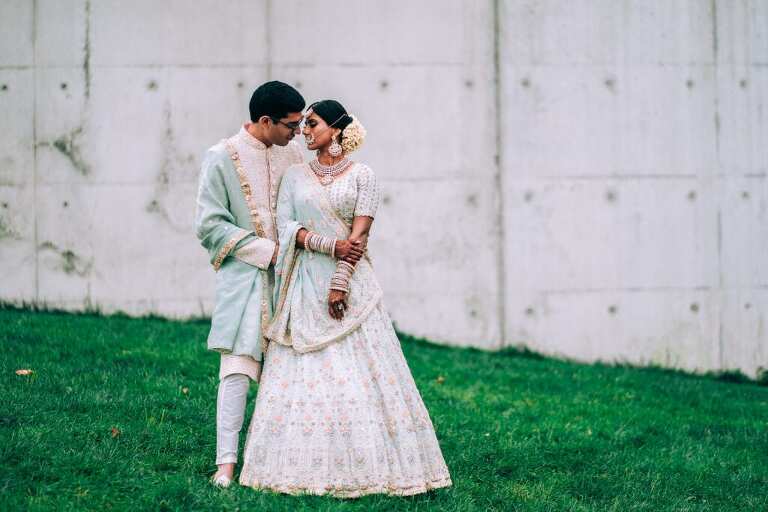 We had the most amazing wedding planned in Riviera Maya, Mexico with our closest 100 family and friends, which incorporated my Gujarati background, Kevin's Punjabi background and fused it together with Mexican culture being that we were getting married in Mexico. As 2020 came around and COVID became more and more real to us, we soon realized that our wedding would have to be cancelled or rescheduled.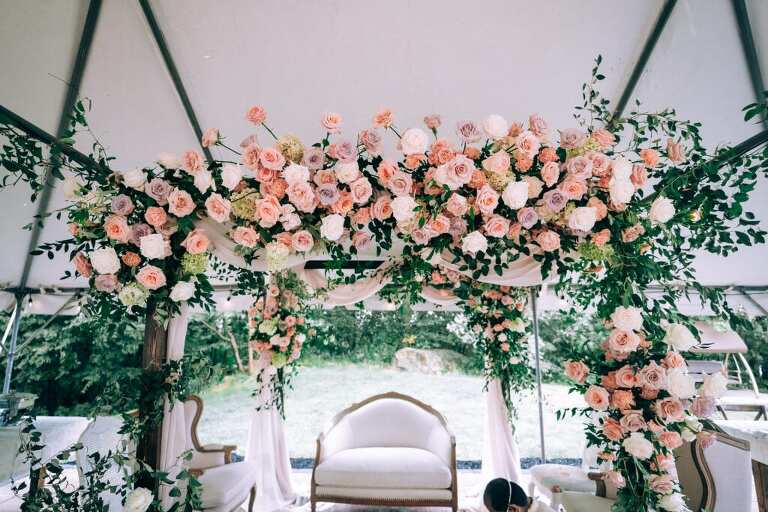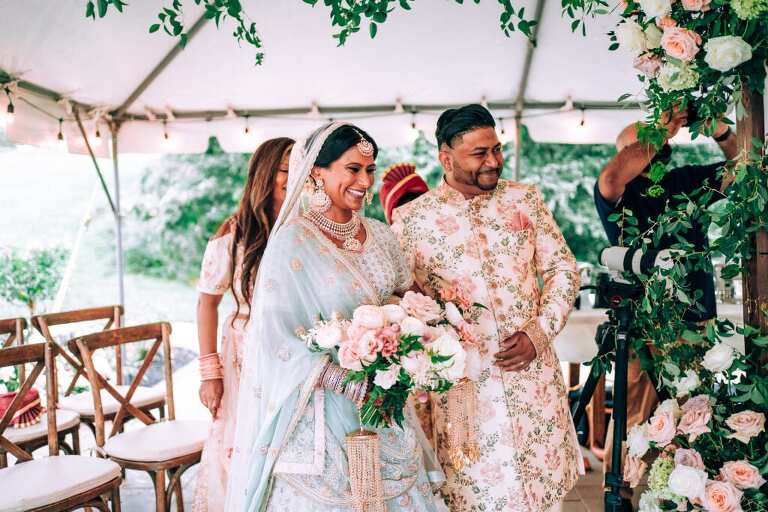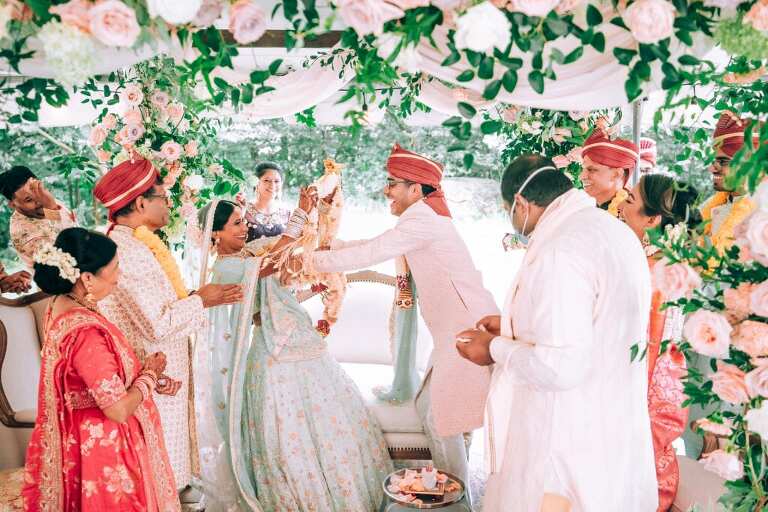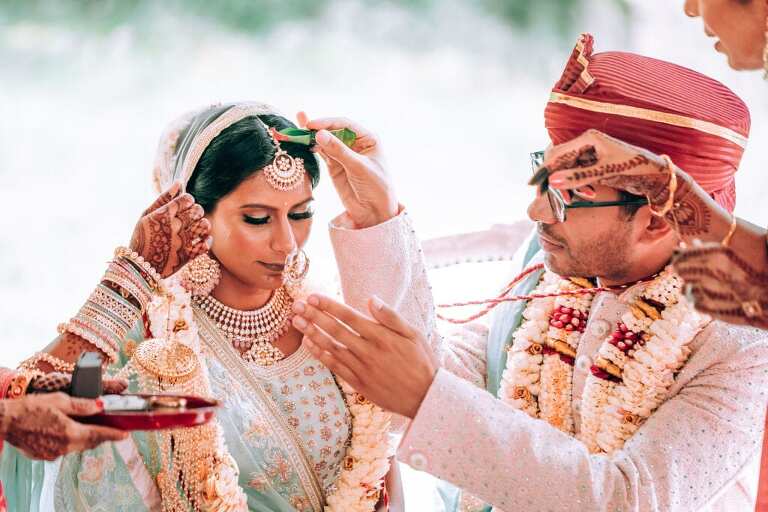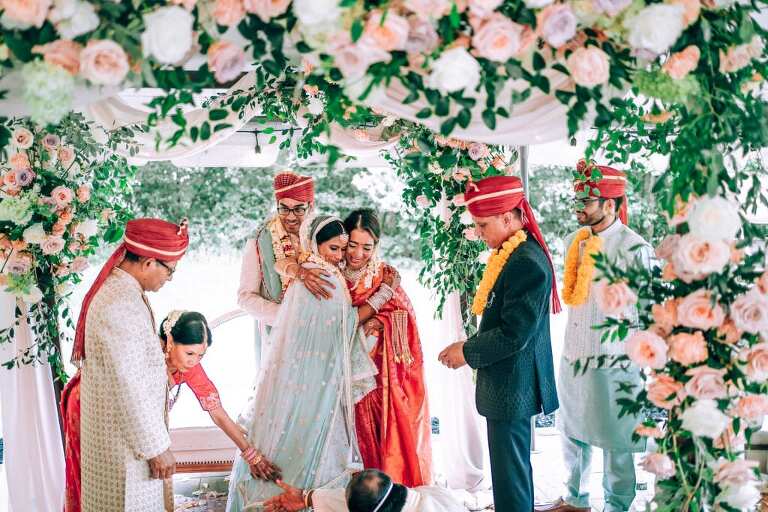 I work in orthopedic surgery and was redeployed to work in acute care with COVID patients where I saw COVID was here for the long haul. Kevin is an entertainment attorney who works in live events and he also quickly saw that live concerts and tours would not be around until COVID was more manageable. With the world in chaos around us, our wedding plans seemed less important. We eventually decided to move forward with a small, intimate ceremony with our parents and siblings at Kevin's parents house. We had all of our guests tune in for a live stream of the ceremony to share the moment with us virtually.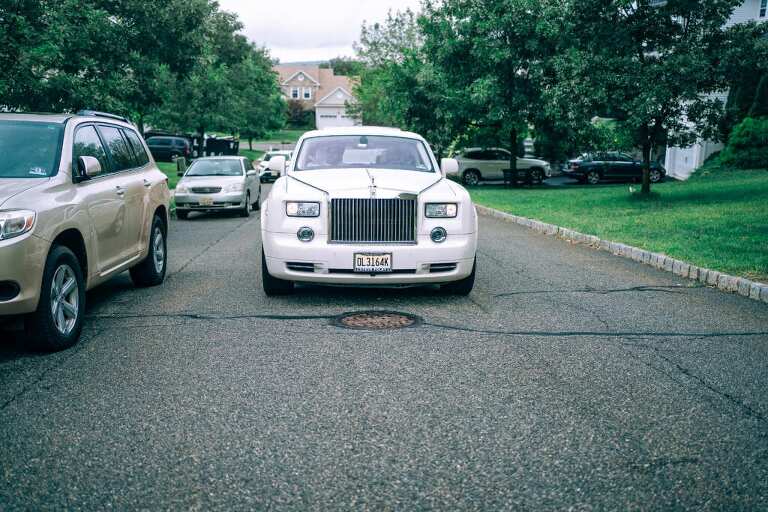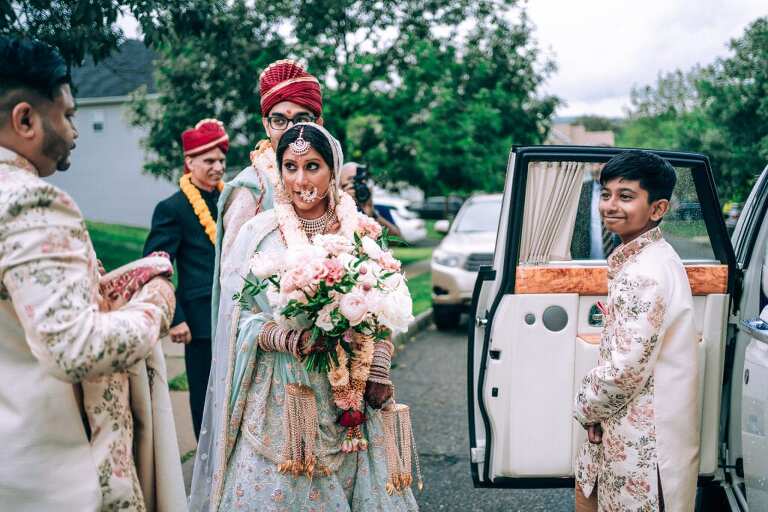 I still wanted a flare to our intimate ceremony so we had a florist who transformed my vision of my destination wedding in Mexico to our backyard wedding. We used a similar color scheme that we were going to have initally and in the end everything was just perfect. This further cemented the idea that paradise is what we make it.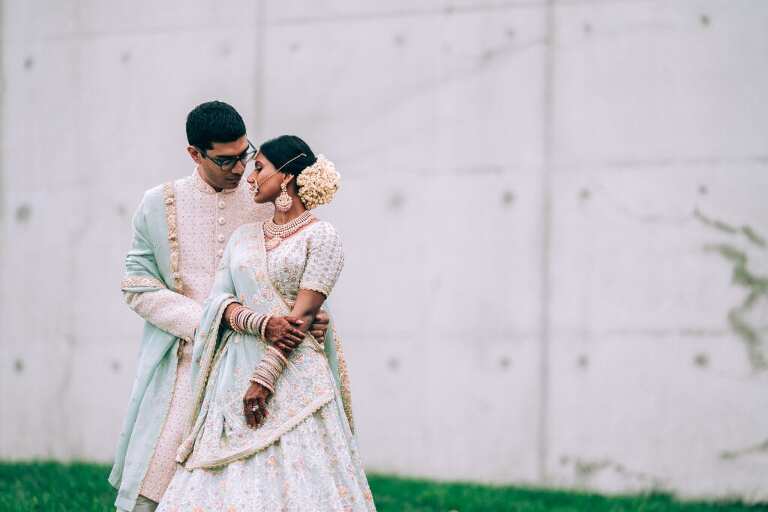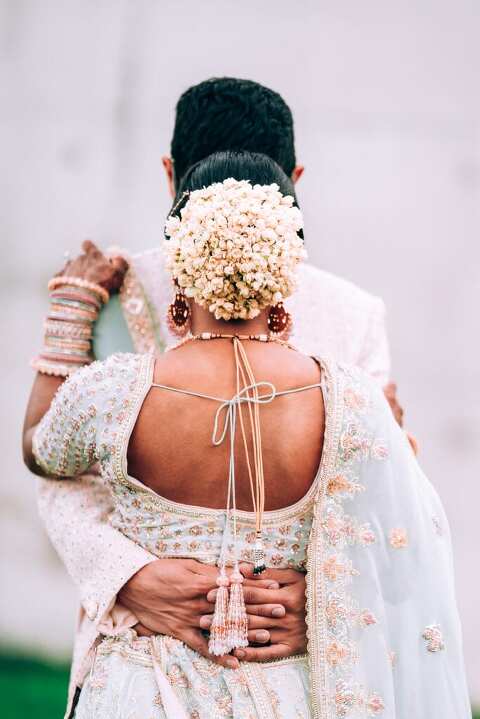 Photo and Video: Regal Palette Studio http://www.regalpalettestudio.com
Hair and Makeup: Pauline Nobles; https://www.flawlessbeautybypauline.com
Henna: Mehndi By Anuja
Florist: Cassandra Shah; https://www.cassandrashahflowers.com
Rentals:  Magnolia Events; https://magnoliaeventrentals.com
Catering: Swadist; https://swadistmeal.com
Cake: The Hudson Cakery; https://hudsoncakery.com