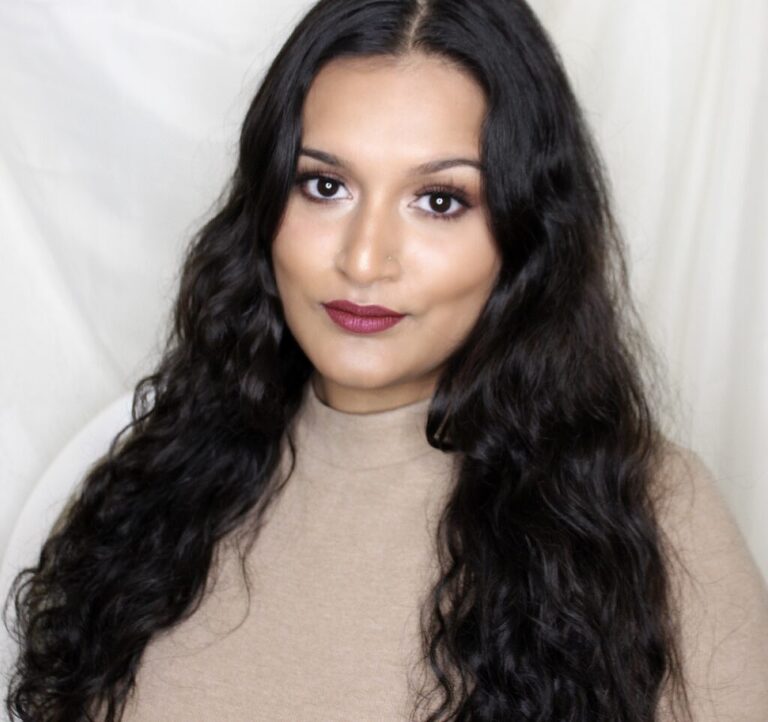 Name or Company: Makeup by Shiv
Tell us about your business name: Many of my loved ones call me "Shiv" so, I decided to use it as the name for my business to make it more personal and unique! I also wanted something simple that tells clients the service I offer and includes my name, as well.
Email Address: makeupbyshiv.r@gmail.com
Instagram: @makeupbyshiv_r
Facebook: www.facebook.com/makeupbyshiv.r
Where are you located? Do you travel? : Located in Detroit. Available for travel world-wide. I have traveled throughout the states of Michigan, Illinois, and Ohio. I will also be traveling to Cancun for a wedding this Summer!
How long have you been a professional?: A year and a half
How did you get your start? : I am a self-taught freelance MUA who began doing makeup professionally in 2018 after many years of doing makeup as a hobby. I decided to start my business after many family and friends requested to have their makeup done by me and encouraged me to take on this venture based on my passion for makeup. I have always believed that life should be spent doing what you love most and what brings you happiness. For me, that is makeup!
Describe your style in three words: Elegant, natural, and individualized
What services do you provide?: I provide bridal and non-bridal makeup application services including the use of premium eyelashes and prestige-brand products.
How has social media changed your business? : Social media has definitely been a great way for me to get my name out into the local and national communities. It has also been beneficial for networking with vendors from all over the world and learning from other artists in the industry. My favorite part about social media is being able to share the work of other talented artists along with my own.
If you could offer just one piece of advice to brides: Do a makeup trial before your wedding if you have a specific vision for your makeup! It gives you the opportunity to meet your MUA, discuss your vision in detail, and provide feedback on your looks so your makeup application runs as smoothly as possible on the day of your event. As an MUA, I want to guarantee your dream look comes true!
What makes you different?: My goal as an MUA is to create a look that highlights my client's natural beauty and makes them feel like the most beautiful version of themself. I do this by prioritizing my client's requests and adjusting my makeup style to match their vision rather than applying makeup the exact same way to each client. I believe every client is unique and, therefore, deserves individualized makeup application to complement their innate beauty.