There's a saying, "time flies when you're having fun." What do I mean by this? Well, I'm so glad you asked. Let me explain. A Hindu ceremony incorporates every aspect of a marriage. One of the most beautiful ceremonies you will ever witness. And, performing all the rituals with a Hindu priest takes time. A minimum of one hour. Meet Dharmasetu Das, a Hindu priest in Southern California who brings great energy to an Indian wedding. His professional yet light-hearted and fun ceremonies will keep you so engaged at the wedding you'll soon understand, what I mean by, time flies when you are having fun.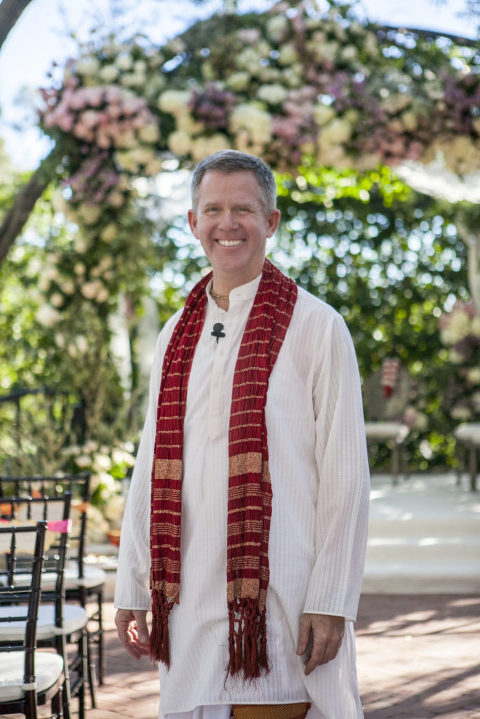 www.weddingsandpujas.com
Where are you located? Do you travel? I live in San Diego, CA and travel to any domestic and international destination. I perform quite a number of destination weddings in Mexico each yea
How long have you been a professional? Over 30 years performing Hindu weddings.
How did you get your start? Being attracted by the beauty and meaning of these ceremonies I began my training in 1987. I have been a Vaishnava Hindu priest since 1974.
Describe your style in three words: Experienced. Humorous. Engaging
What services do you provide? Hindu weddings, pujas, and samskaras (rites of passage)
What types of ceremonies do you perform? Traditional and fusion Hindu weddings and pre-wedding ceremonies performed in such a way
that everyone present can understand and enjoy the ceremony. I can also help with Western weddings or fusion weddings for couples of different faiths. I have performed multiple ceremonies in 1 day for the same couple of intertwined two faiths into one ceremony.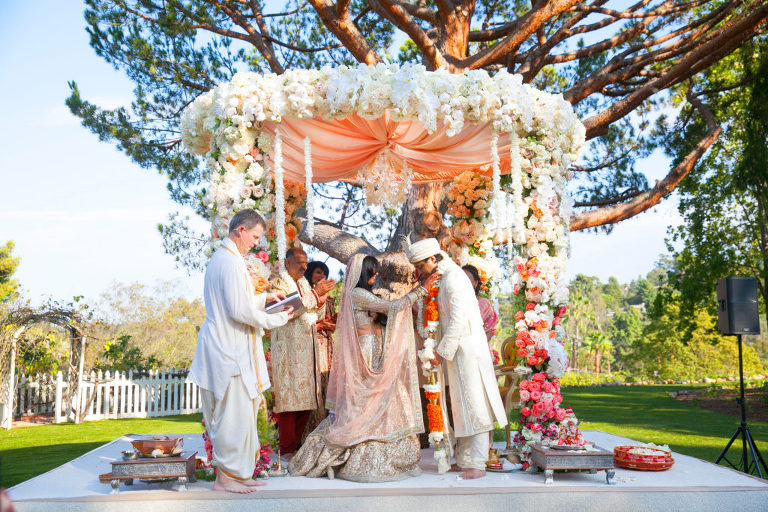 How do you provide education to your couple's during the planning process?: In person, by phone, email, whatsapp…detailed planning of their ceremony to make sure it is the exact ceremony they want. I do everything I can to make sure that the part I play in the most important day in the couples' life is perfect.
Share the best email you ever received from a client: "Everyone loved the ceremony and compliments have been flowing the entire day about it. Most say the best ceremony they have ever been to and the only one where they understood every stage.
We could not have wished for a better day. Thank you so much for your blessings and warm wishes."
Best regards, Amit and Sarah
What makes you different? I have over 30 years of experience performing these ceremonies in both a traditional way yet done so that everyone can understand the steps of the ceremony and enjoy it. Easy to work with.