Meet MTOORAY – VENDOR SPOTLIGHT
Sometimes the music comes from within. It's a feeling like no other. You're at a wedding and wondering if the baraat has begun? I can always tell when I put my hand on my chest cause, my heart is beating faster and the adrenaline starts to kick in. That's the dhol I hear in the distance. It's message is loud and clear. This weddings is getting started. We would like to introduce you Malinder Tooray, the first female dhol player in the U.S. All gender aside, her passion will make you fall in love with sounds of the dhol over and over again. You're in for a real treat, if you have the pleasure of Malinder leading the baraat.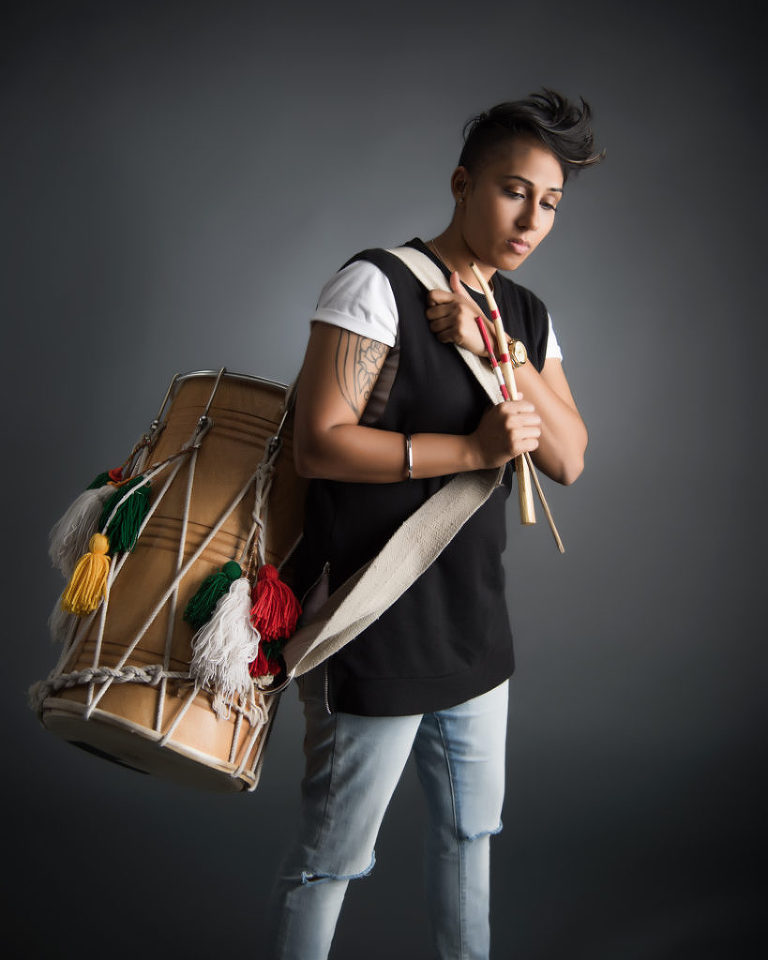 MTOORAY (Malinder Tooray)
Email Address: bookingmtooray@gmail.com
Where are you located? Do you travel? Los Angeles is my home. But, I have been so fortunate to fly all over the world and play with celebrities and some of the most amazing brides and grooms. I go anywhere the music takes me.
How long have you been a professional/s musician? 20 years
How did you get your start? I started when I was at the age of 13, my cousins had left the drum behind. So I figured I may as well learn it. The rest is history!
Describe your vibe or style in three words: Passionate, goal driven and a peoples person
What services do you provide? Dhol Services. I lead the baraats, attend receptions and anywhere you want to feel the beats of the dholl.
How has social media changed your business?  I find that social media plays an important factor, a lot of people today want to see videos and pics. Social media is key to marketing and advertising. Posting videos and images daily can definitely captures my audience. I love interacting with my followers and fans. I am so humbled that they can understand my passion and drive. It gives me a direct line of communication to liked minded.
FOLLOW HER HERE:
Instagram: @m2ray5
Facebook: MTooray
How do you provide education to your couple's during the planning process? When I have my initial call with them, I normally introduce myself and explain what I do and how different I am from other drummers. I offer multiple services such as grand entrances, song selection of their choice and drumming for Bollywood Dance teams. I am open to creating something new at every event.
What makes you different? A dhol is a male dominant drum, I am North America's first female dhol player. I perform at every event like it's my last one! I love making people dance and feel something. I represent the South Asian LGTBQ community, I am inspired to change the world.
The first female Dhol player in the U.S. came to Portland to give a special live Dhol performance!