In our ongoing series of Indian wedding vendors, today we spotlight Sonal J. Shah Event Consultants, LLC. We have been in awe of her design and execution for years. Today we are honored to share her talents with you. If you are planning a wedding in the NYC area or abroad, be sure to connect with Sonal.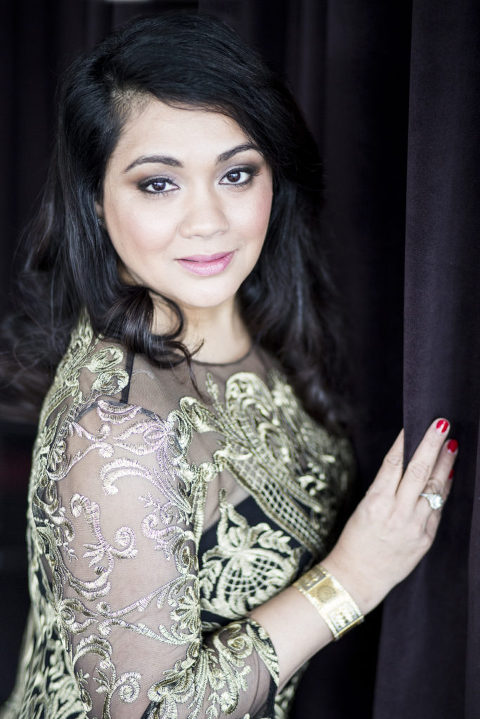 Sonal J. Shah Event Consultants, LLC
www.sjsevents.com
sonal@sjsevents.com
Where are you located? Do you travel? We are located in NYC. We travel all over the world for our couples. We have been honored to design and plan weddings in Dubai, Italy, Greece, Caribbean, all over the US.
How long have you been a professional? 15 years
Everyone has to start from somewhere. How did you turn your dream into a reality? How did you get your start?  My background is in the hotel and hospitality industry. When it came time for my wedding, there were not many wedding planners adept in South Asian Weddings back in the day. So I decided to help brides who needed an expert in South Asian Weddings and was knowledgeable on all the different traditions and family dynamics.
Describe your style in three words: Luxury, Curated, Visionary
What services do you provide? Full Service Planning
We noticed with your designs and caliber of weddings, you must place trust in others. Do you have a team? Yes, we have a team that works on different tasks. We have people who focus on the brides, we have another team that focuses on social media and press, then we have someone who handles all bookings and appointments.
The wedding indutry is so visual and emotional. So, how has social media changed your business? Social Media is the new outlet for style and inspiration. It is an amazing way to network and share our events with the world at a touch of a button.
Follow her and get to know the woman behind the brand
Instagram: @sjsevents
Facebook : @sonaljshahevents
You're obviously an expert in your field. How do you provide education to your couple's during the planning process? By speaking with them everyday, whether it be via phone, text, email or instagram message. We get a lot of questions from our couples and clear and constant communication is key to guide them throughout their wedding planning.
What makes a successful wedding? Anticipating all the possible things that might go wrong and coming up with different solutions. Wedding planners are like professional problem solvers. Also, putting a team of great vendors is key. Putting a wedding together has many, many moving parts and different teams. Being able to work well together is crucial.  The best weddings have spectacular vendors.
Share some recent accolades & awards? Named best Culture Wedding of 2015 by The Knot
Named one of the best 15 weddings of 2015 by The Knot
Named one of the Top 50 planners in the United States by Partyslate
Named one of the Top NYC planners by Partyslate
What makes you different? Our attention to detail. A lot people say they are detail oriented, but our team takes it to another level, really we do! We have a team that works really hard and goes above and beyond for our clients. We spend 1600+ hours for a full service client. We truly are at their service and always available via all means of communication. We take our motto "Celebrations Beyond Expectations" very seriously.
Do you want to offer perspective clients any advice on hiring a professional? Make sure to do your research and meet them in person. Make sure to read all of your contracts thoroughly (that is one of the biggest mistakes clients make before coming to us). Make sure the person you are hiring is the actual person at your event.
Thanks Sonal for taking the time to share just a taste of what Sonal J. Shah Event Consultants, LLC has to offer. The team at Mandala Weddings feel your passion for everything weddings and we are honored to share just a few of your wonderful designs. Take if from us, Sonal J. Shah Event Consultants, LLC is one to watch.