Ladies, has your fiance' started looking for the groomsmen or father gifts yet? Or maybe you just want to get him something for being the best fiance', EVER! If not, we have got the perfect solution for you. Walking through one of the biggest tradeshows in the wedding industry. We could not help but stop to check out these quality handmade and personalized gifts for the guys by North Wind Supply. Don't hesitate to jump on the website, browse through all that Northwind Supply has to offer. We are sure he will find the perfect gift to say, Thanks for standing by my side on one of the most important life milestones.
15% off – Use Code: Mandalaweddings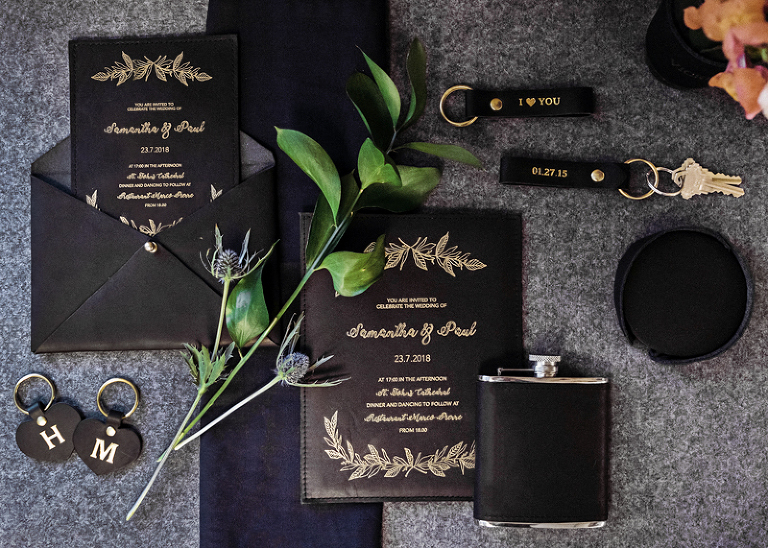 Website: https://northwindsupply.com
Tell us about your business name: We take pride in where we are from, we got our start in a building of the same name, and we consider ourselves strong female makers from "the North".
Email Address: emily.becker@northwindsupply.com
Instagram: @northwindsupply
Facebook: https://www.facebook.com/NorthwindSupplyUSA/
Where are you located? Do you ship or have a storefront? We are based in Minneapolis, Minnesota and primarily sell our products online.
How did you get your start? We started our journey as Northwind Supply in 2017 when we were looking for a way to utilize remnant leather from a local manufacturer. We got creative to prevent unused materials from ending up in a landfill, starting with key chains and evolving into a wide variety of customizable products for any occasion.
How long have you been a professional? We have been working in this specific business for two years, but our professional experience reaches far beyond that. Everyone on our team is innately creative, curious and quality-driven. We take great pride in the products that we produce!
Describe your jewelry or accessories in three words: Quality. Handmade. Personalized.
What services do you provide? We create personalized leather goods for our customers; whether a key fob, leather table settings, or wedding invitations, no project is too big or too small.
How has social media changed your business? Social media has impacted our business in ways we couldn't have imagined! We love communicating directly with our customers, receiving feedback and accommodating customizations for special events.
How do you provide education to your couple's during the planning process? We are always open to making suggestions or recommendations for personalized products to fit our customer's needs.
What makes you different? We take great pride in the products that we make and we believe that our quality, responsiveness, and dedication are what makes us stand apart.
Do you want to offer any advice to prospective clients when purchasing jewelry and accessories? We always recommend our customers personalize each product for their guests, especially if it's for a special occasion like a wedding. We can also accommodate two personalizations, say a wedding date and the name of the person in the bridal party.