Beauty is only Skin Deep, but the real beauty is in our actions and how we make a difference through our journey and our work. We must push ourselves to think outside of our box & bubbles, so we can paint a universe more beautiful for the future. We are so excited to spend the afternoon with Beauty Moghul & Philanthropist, all-out Boss Lady Anisa Telwar Kaicker of Anisa International.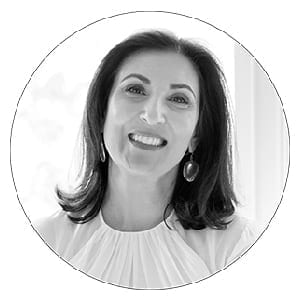 Founder and CEO, Anisa International & Anisa Beauty
Anisa Telwar Kaicker is the Founder and CEO of her namesake business, Anisa International. She started her business in 1992 and has pioneered the leadership, product development and culture of this globally branded business through the design and manufacturing of cosmetic brushes for makeup and skin care. She partners with the most esteemed brands in the beauty industry.
At the core of her strategic approach Anisa states, "Each year, through transformative methods of developing makeup and skin care application products, we aim to create tools that are light years ahead of their time. Our primary focus is identifying the authentic beauty within each brand's hero products and supporting the promotion of their artistry in ways that are uniquely their own."
As a trusted authority, Anisa has built a reputation on creating the highest standard of innovative, quality-driven products in the beauty brush space and attributes much of this success to an unyielding commitment to transparency within the manufacturing process.
In 2003 Anisa International vertically integrated their operations by opening their own manufacturing facility, Anisa China, in Tianjin. Fast-forward to 2020 and through substantial investment in social and environmental sustainability, Anisa has expanded her operations by opening two new state-of-the-art and facilities, Anisa Tianjin and Anisa Jinghai which are committed to cleaner, safer, responsible manufacturing and employs over 500 individuals dedicated to the practice of cruelty-free and ethically made products.
"At Anisa International, we are leading the charge in how to make better brushes without harming the environment and by providing fair wages for the artisans who them. Part of how we make this happen is by fully controlling the manufacturing and supply-chain process and by intimately knowing and respecting the individuals who make your products," says Anisa (or ATK as she is fondly known in the business).
Now, after almost 3 decades of providing superior products to the best brands in the business, Anisa has chosen to further expand her innovation with a pecialized category of cosmetic brushes focused on skin care application through ANISA Beauty. This new channel reaches the end consumer through a digitally native brand with an underlying intention of serving as an additional R&D platform. Consumer intelligence obtained from ANISA Beauty will provide critical feedback to further grow and support her long-standing beauty brand partners.
Anisa is a passionate creative that is bound to her professional work through a spirit of providing meaningful solutions that make consumers lives easier and more engaging when it comes to their beauty routines.
Her personal reputation is equally notable and includes long-standing philanthropic contributions that span causes for homeless families, animals and the conservation of our environment.
You can download the full PDF presentation by clicking here.
If you wish to fast forward to a question below, we have included the timestamp for each question to make it more efficient to get the answers you are looking for.
MANTRA: Finding Your Beauty from Within
3:26 When you got into the beauty business what were your three biggest challenges? 
7:43 How are you being motivated right now with the beauty business at a standstill? 
18:10 If you had to pivot in this new norm, how would you advise the industry and how should they focus on what they do well? 
20:13 Should we embrace the weak points in our business, if so how should we identify those for improvements?
24:44 Where challenges occurred, how did you come out of it resilient?
29:45 Solid infrastructure & communication is so important, and in the beauty industry we see many scared to be transparent, how do we focus on making this proactive & positive for consumers? 
33:52 Many creatives don't plan for the future, and we see this in the beauty industry and across others, what is your advice for creatives to get more focused on their finances versus living in a bubble of what they think they deserve versus what they are doing to work for it? 
40:09 You have spent years developing an international beauty brand, but you have spent the same time supporting causes & initiatives that have made a huge philanthropic effort in parts of the world. How does one find this motivation & mindset? 
43:53 When someone is looking for an opportunity, what is your suggestion to them to find the opportunity instead of waiting for it to be delivered on a silver platter?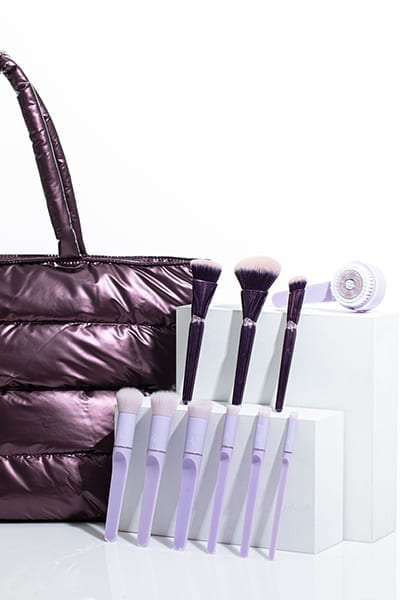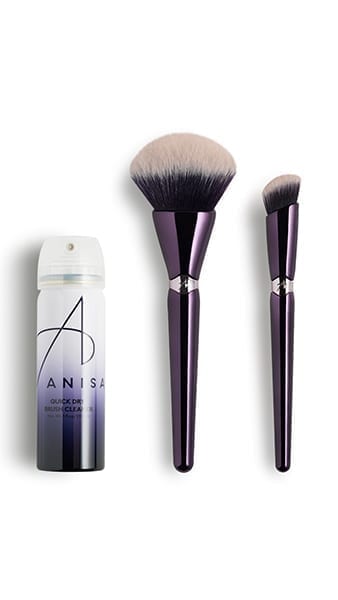 Enjoy 20% off your entire purchase with code BRIDE20. Offer valid online only at anisabeauty.com through December 31, 2020. No exclusions apply. No substitutions may be made after an order is placed. One promo code per order. Cannot be combined with other offers. Cannot be applied to previous purchases. ANISA Beauty reserves the right to remove items from an order if unavailable. ANISA Beauty reserves the right to modify or cancel this promotion at any time without notice.