Pressing Matters-Extra Extra Read all about it! Whether you are South Asian, Black, White, Gay, or any shade in between it's important to ensure that the media understands you & your brand are Culturally & Humanly Inclusive. This week our goal is to have a candid discussion with leading media platforms & event publicists in our industry about how the media plays a role in setting standards and helping creatives build better businesses and communities, and what you as a business need to understand about diversifying your media outreach!
Follow our experts so you can keep up with them and reach out to them for future collaborations, advice & creative inspiration:
MODERATORS: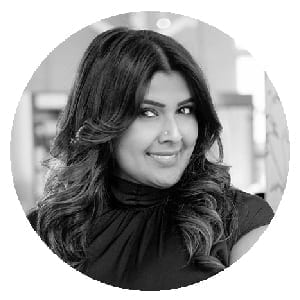 KIS CUBED EVENTS:
Nirjary Desai
@kis_cubed_events
https://kiscubedevents.com/blog/
Regarded as one of the top Southeast Asian event producers, Nirjary Desai is the Chief Experience Officer and Founder of KIS (cubed) Events, specializing in one-of-a-kind event experiences with serious wow factor for some of the top brands, celebrities and personalities across the US and globally.
"Every moment is unique, the experiences should be memorable, and when you walk into a space, your style should stand out and be unforgettable."
Born in Zambia, raised in South Carolina and educated in London, Nirjary's polycultural upbringing instilled a passion for global travel, socially conscious businesses, and inclusive community building. A champion for women and people of color, Nirjary works with women nationally and internationally and devotes much of her free time to community building and mentorship. Nirjary has been featured in Harper's Bazaar India, Grace Ormonde, Huffington Post, Mandala Weddings and many others.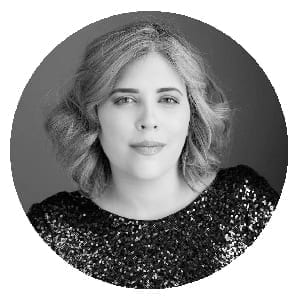 Meghan Ely
OFD Consulting
@ofdconsulting
https://ofdconsulting.com
5 Things to Do in the Next Hour to Get Published
OFD Consulting owner, Meghan Ely, combines in-the-trenches event experience with a love of wedding PR to empower her clients to take their businesses to new heights. A long-time industry speaker and writer, she is a WeddingPro educator with The Knot + WeddingWire, as well as a regular contributor to Wedding Planner Magazine, Catersource and SpecialEvents.com. Meghan represents clients globally and has earned them coverage with the New York Times, Martha Stewart Weddings, The Knot, Refinery 29, Domino, Forbes and Real Simple, among other outlets.  Her team's publicity efforts are regularly honored by the Public Relations Society of America.  Special Events also has featured her as one of the top 25 young professionals in the event industry.  A longtime supporter of industry associations, Meghan currently serves as the 2020 International Vice-President for WIPA, and was the founding Marketing Director for Richmond NACE.
PANELISTS: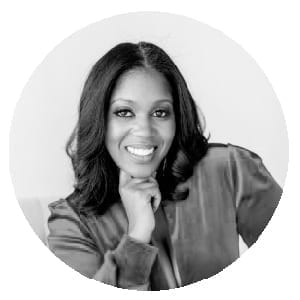 Eliana Baucicault
B Collective Magazine
@bcollectivemag
https://thebcollective.co
In 2017, The B Collective Magazine was launched to address the growing need to showcase the work and talent of minorities in the wedding and events industry via the print market. Since that time, four volumes of the print publication have been distributed and the magazine has seen nationwide success. Due to the success of The B Collective Magazine, in 2018, the vision for the B Collective Awards was birthed to recognize and honor the industry's best and brightest. Again, addressing a much needed gap in the wedding and events industry, the B Collective Awards sought to bring the nation's top men and women of color who currently create in today's industry. In January 2018, the vision came to life and the Inaugural B Collective Awards was held in Atlanta, Georgia.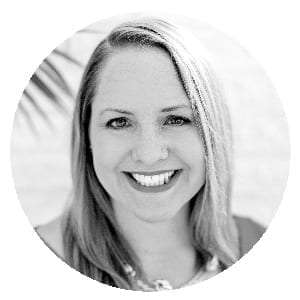 Kirsten Ott Palladioa
EquallyWed
@equallywed
https://equallywed.com
Kirsten Ott Palladino is a multi-award-winning seasoned writer and editor with 20 years in the Atlanta media. Ott Palladino has served as editor at several newspapers and magazines, both regional and national. She's been a guest speaker on air on CNN, NPR and several iHeartRadio shows and podcasts, as well as has spoken at multiple wedding conferences around the globe, including Engage Summits and WIPA. In 2010, along with her wife, Maria, the Athens, Ga., native launched Equally Wed, the digital leader for gay, lesbian, transgender, queer and bisexual weddings after realizing that nothing similar existed on the market when the couple was planning their own nuptials. She is the author of the book "Equally Wed: The Ultimate Guide to Planning Your LGBTQ+ Wedding" (2017). In 2019, she and her wife launched Equally Wed Pro, an LGBTQ+ inclusive educational platform to teach wedding and hospitality pros how to be authentically LGBTQ+ inclusive.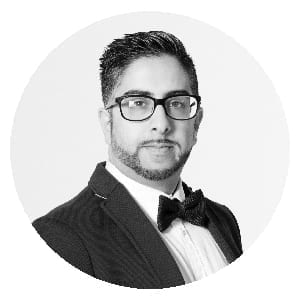 Rajen & Prajna Gandhi
Must be Kismet
@mustbekismet_official
https://blog.mustbekismet.com
Rajen Gandhi
Rajen has been a part of the wedding industry for over 15 years. He started as a DJ with Empire Entertainment, where he gained insight and expertise of the overall industry. In 2016, with several other industry professionals, he ventured into the Wedding Show and Magazine Industry.  Using his hands-on experience and knowledge, Rajen has been able to create Toronto's most Luxurious South Asian Bridal Show. With over 2000 attendees and 100 inspirational vendors per show, the Must Be Kismet Bridal Show is a staple in the Toronto Wedding scene.  Today, as the managing partner, Rajen plays an integral role in overseeing the day to day operations of Must Be Kismet, including sales, partnership development, business development, event planning, accounting, web development and marketing. With his drive and enthusiasm, Rajen strives to create the best wedding show experience for vendors and future brides and grooms alike.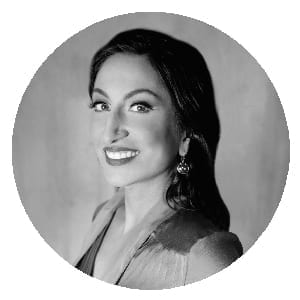 Prajna Gandhi
Prajna Gandhi is the editor-in-chief and designer of the Must be Kismet magazine and wedding show.
She started her design career at lululemon, after graduating with a degree in fashion marketing from Ryerson University in Toronto. At lululemon, she was able to combine her love of fashion and yoga as she created design collateral for their stores and for new store openings. In 2015, she was hired to rebrand the Must Be Kismet Wedding Show and is proud to have contributed to its becoming the largest South Asian Wedding Show in Canada. Today she continues to pursue her passion for design and fashion with her company, Phoro Design Inc.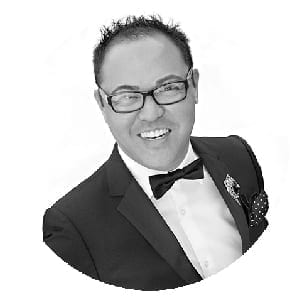 Mandala Weddings Magazine
@mandalaweddings
https://mandalaweddings.com/https://mandalaweddings.com/
One of the Top Ten Wedding Photographers in the World, Gene Higa travels the world doing what he loves, photographing weddings near and far, and is one of the most sought-after wedding photographers today. Originally from Los Angeles, Gene makes his home in Orange County, but calls the world his office. Gene has been commissioned to photograph weddings all over the world, including Spain, Philippines, Peru, India, Italy, Greece, Hawaii, Jamaica, Thailand, Brazil, Barbados, Bahamas, Puerto Rico, Dominican Republic, South Africa, Hong Kong, France, Canada and across the United States. Gene loves to help people connect and encourages them to help one another. He believes in the strength of building a community and values his professional relationships by surrounding himself with people who are smarter than himself. He is the educator and technical guru of Mandala Weddings
You can download the full PDF presentation, by clicking here.
If you wish too fast forward to a question below. We have included the timestamp for each question to make it more efficient to get the answers you are looking for.
QUESTIONS TO DISCUSS WITH PANEL:
This week's Mantra
" Think like a journalist/the media! Stop trying to get journalist to write the stories you want them to. instead frame yours with the narratives they are already using."
2:50 What is the Role of the Media in the Wedding & Event Industry? 

5:00 Each one of you is a niche publication, and many folks have asked us if they are a niche vendor such as South Asian can they and should they advertise in your publications? 

8:50 Many times media outlets want exclusive rights to vendors work, and by the time they feature it in print, the shelf life of the event is related to the shelf life of the issue, how do you think publications can help vendors & their events see more light if exclusive rights are agreed upon?

20:37 What are the differences between an editor and a publicist. And if you can submit directly to the editor, why would someone need a publicist?

25:45 How can vendors appear to be more inclusive in their brand if they have pigeonholed themselves into only one type of event or one type of niche market? 

31:13 There has been a buzz about being on Lists makes you qualified as a vendor, and we all know that those placements can be bought, instead of vendors focusing on getting on lists what is your suggestion to them to elevate their game from a media perspective? 

 36:50 Globally Same sex marriage events have become a huge sought after media crave, what should a vendor do to cater to this market, and what should they not do? 

42:05 If a vendor wants to work internationally what would you suggest they do to build their awareness before they just sign on events and make a mess of them because they lack the knowledge and expertise in how to work in other parts of the world.  We all know bad news travels faster than the good.

44:38 What is your goal for your publication in this moment and the world we live in? 

53:05 Many vendors are apprehensive to invest in media or have previously invested and those outlets didn't work for them, or the platforms only cared about the end user "couple/client", but don't look at it as the vendor is feeding their pocket and to listen to their needs, how is this something that will change or you will commit to helping change in the industry? 

 1:04:20 Many of you think the media needs to find you, but in turn you need to find them.  Meghan tell us about the  5 Tips on what to vendors can Do now? 
NEW WEBINARS EVERY TUESDAY AT 11:00 a.m. PST or 2:00 p.m. EST
New registrations link here: https://mandalaweddings.com/masterclass/