Designer Kunal Rawal dives into a quest for self-shrugging off the heavy existentialism of fashion reflection to bring to life a collection full of spirited joie de vivre. His latest collection Vision Quest reflects on a carefree journey that continues beyond labels and roles, evolving identities and exhilarates in evolution. This is a collection about growing up, and the sheer joy of holding onto a piece of childhood wonder to navigate through life's many quests. 
Kunal Rawal's label, recognized for its non-conformist and multifunctional approach towards design, presents a fresh take on contemporary silhouettes, intricately detailed embroideries, and a dynamic play on metallic tones. Shot in erstwhile Bombay's Ballard Estate, the collection impeccably captures the old-world charm and the ever-evolving spirit of the city. The sandstone structure has an all-over wooden room with pillars and mirrors, bringing forth a visual perspective synonymous with the brand's language.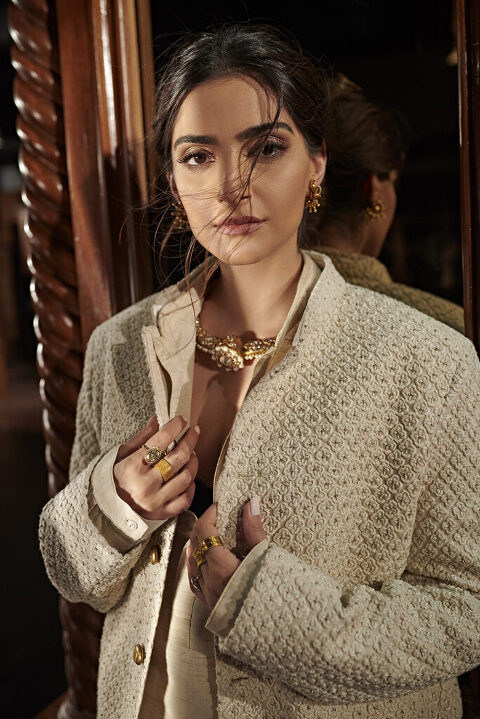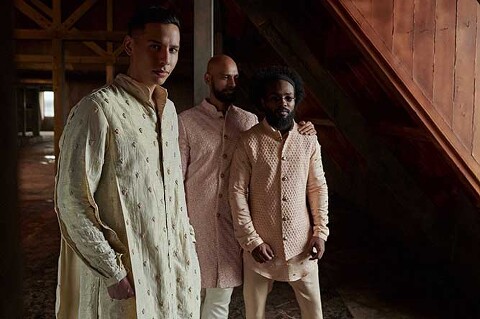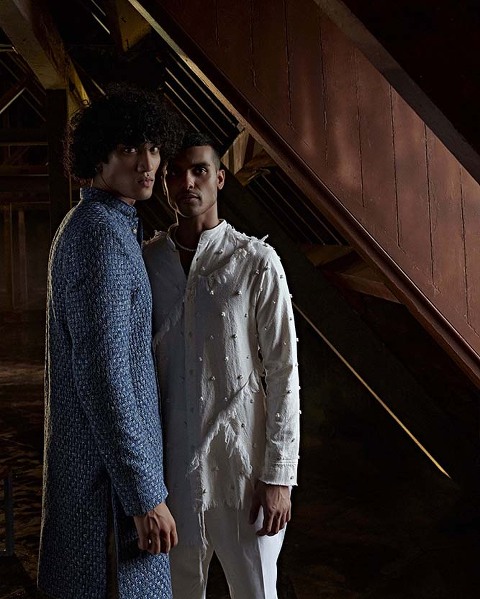 Rendered in subtle hues of blue, lilac, dusty salmon, whitish-pink, lemons, mint, sage, ivory, and gold, the collection offers a diverse variety of 60 unique styles which incredibly convey the story of the label. Handcrafted with soothing fabrics such as linen, jute linen, cotton, organza, and silk, the collection showcases the individuality of each look. Focusing on intricate design elements, the collection uses exquisite techniques of french knotting, double layering, pleating, patchwork, and fraying that add a touch of super-luxe grunge to the pieces. This collection also entails the launch of some completely new elevated styles including the mojris created from faux leather and sneaker mojris which offer the comfort of sneakers within a very traditional mojri look.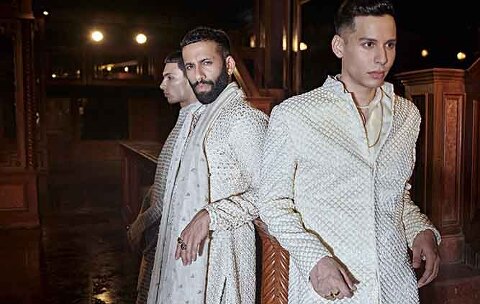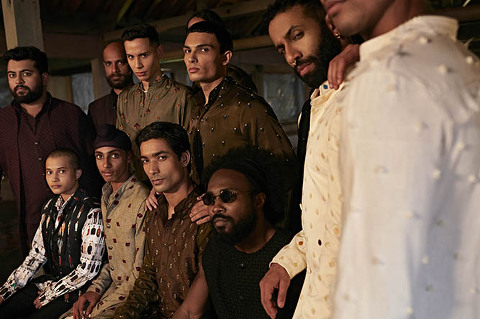 Taking on a journey through the multiple visions of life and a hark back to hide and seek games from back in the day, the collection also marks the launch of the label's new junior line for boys aged 4 -14 years, featuring Zreh and Zane Adajania. The new kidswear collection sustains the brand's signature silhouettes and threadwork techniques with a greater focus on comfort and functionality.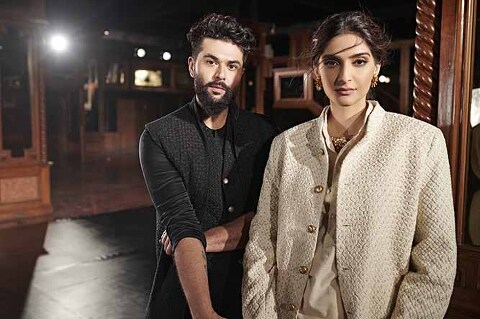 Speaking about the collection Kunal Rawal says, "These years have demanded a sense of humour from us and I wanted to create a collection that was a collective reminder to wear your vulnerabilities proudly, and enjoy it all with a full heart; make a statement with your beliefs, whatever they may be; flaunt your individuality like no one is watching especially when everyone is. That is my vision quest."