Ankit and Arina first met in 2011 at a 6 year Bachelors and MD program in Kansas City, Missouri. Pretty soon they fell in love and decided to spend the rest of their lives together and moved to Miami, FL for residency. In 2018, they got engaged and spent 2 years planning for a 2020 350 person oceanfront wedding extravaganza. When the pandemic hit, they continued to hold out hope that they might still be able to have their wedding as planned.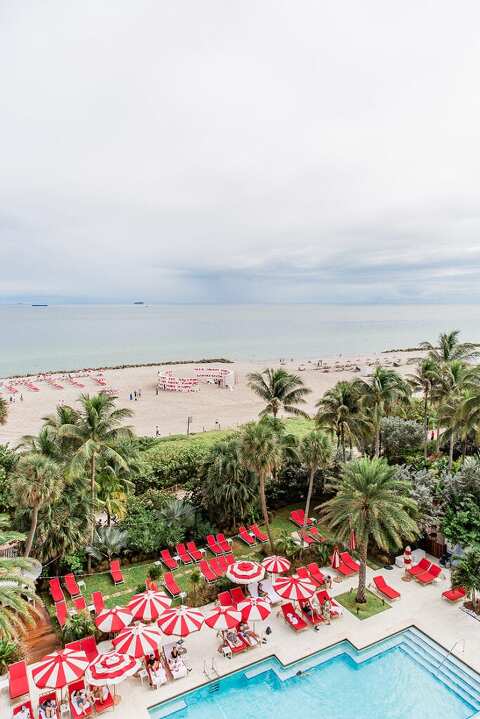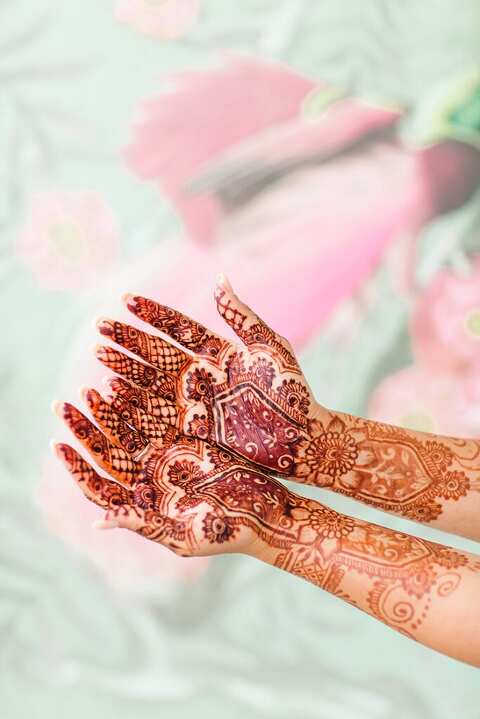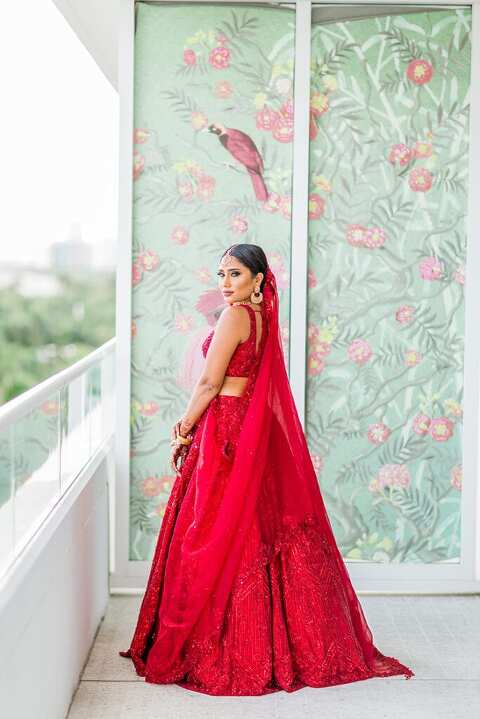 When the pandemic made it impossible to have their dream wedding, they decided they couldn't wait any longer to begin their lives together. They postponed the original wedding, and set out to plan a new intimate celebration. In two months, they set out to find a new venue, photographer, outfits, priest, and dinner menu that felt unique from the original celebration. They found the iconic Faena hotel, and decided there was no more unique nor unconventional venue other than the Mammoth Garden.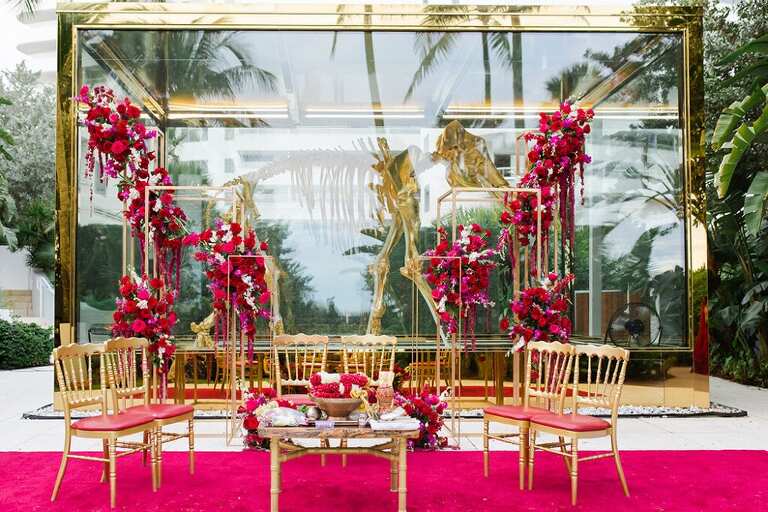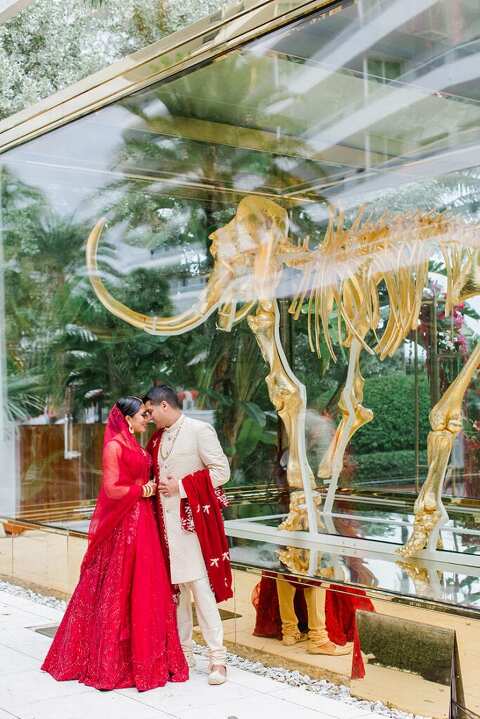 The bride was adamant that this event feel different, so that she could still be excited for the postponed wedding.  The inspiration for the decor came from the Faena's rich artwork and its' signature red color. For dinner, they decided against traditional Indian food, and served asian and filipino inspired dishes by Chef Paul Qui at Pao Faena. The couple jokes that the only traditional aspect of this wedding was the Hindu ceremony.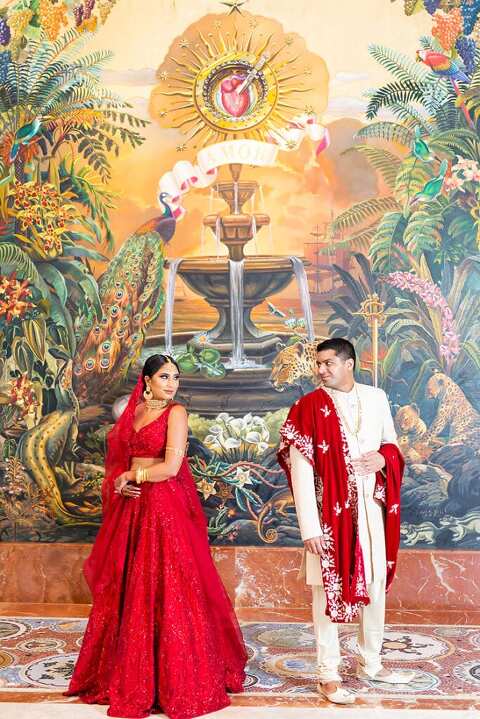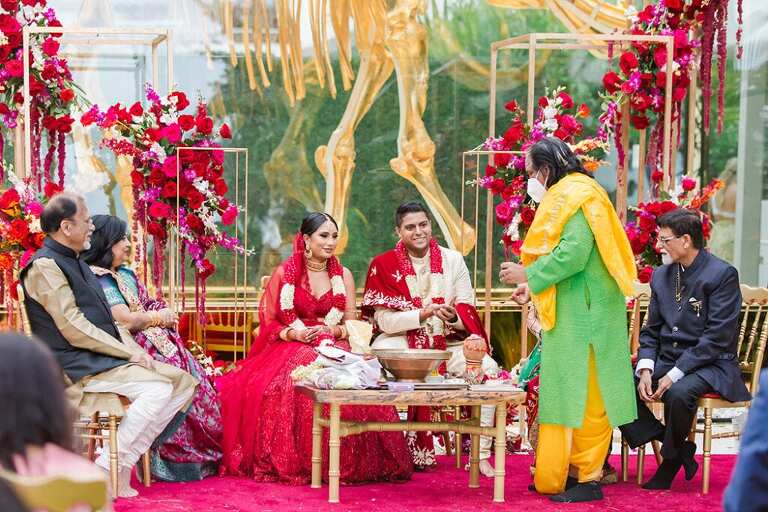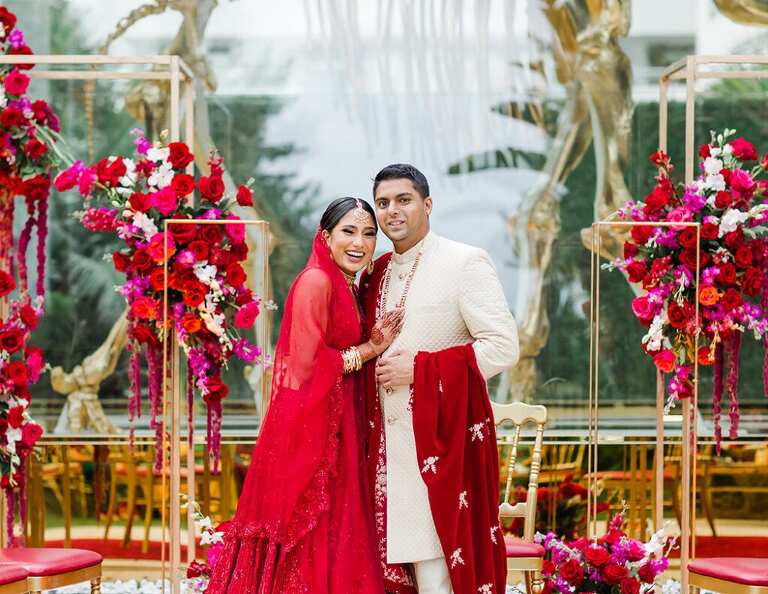 The postponement and short term planning was incredibly straining on two resident physicians who spent their lives at the hospital. In fact the week of the wedding, they realized they hadn't bought wedding rings! When the date approached, the couple was determined to minimize risks, and asked their 30 guests to socially distance for two weeks prior and receive COVID pcr tests prior to arrival.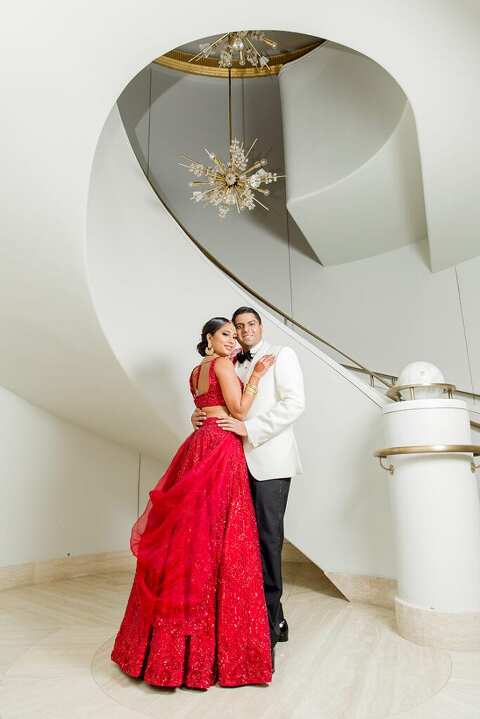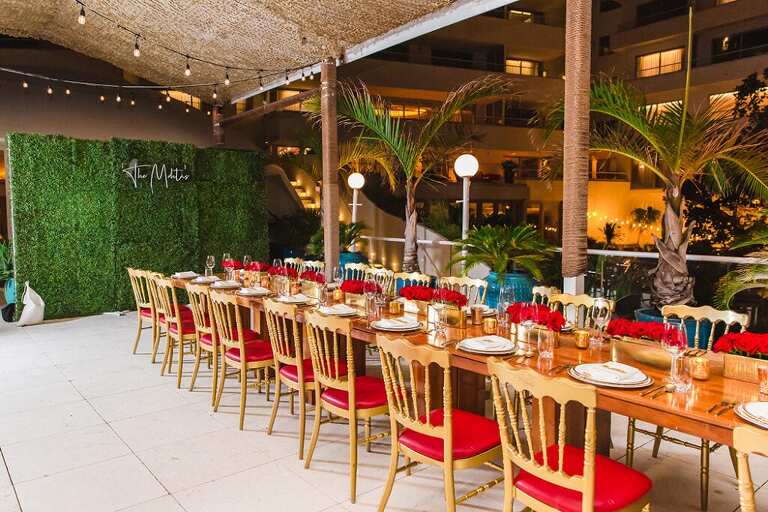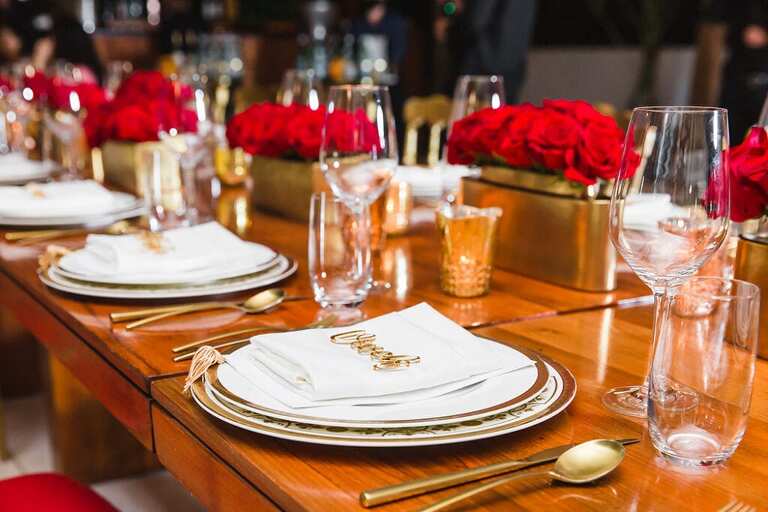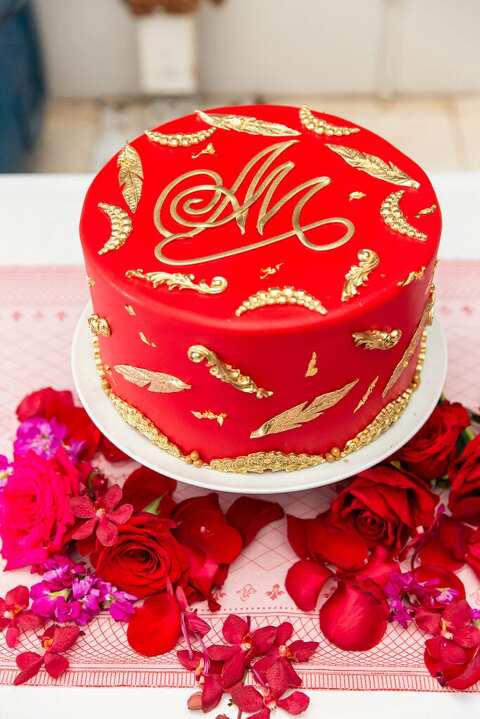 The bride and groom tested themselves weekly for 3 weeks. Despite the emotional rollercoaster of postponing their dream wedding, the couple felt so fortunate to have been able to experience an intimate celebration, a rarity for traditional Indian weddings. As the mother of the bride, I know I will not be able to have as much fun next year! We spent the whole night drinking and dancing with family instead of worrying about our guests.  They continue to look forward to their postponed celebrations in December.
Venue: Faena Hotel Miami, https://www.faena.com
Fashion: Bride- Seema Gujral, https://www.seemagujral.com  Groom- Sabyasachi
Planner: Vanessa Forbes, https://www.karmagoddess.org
Photographer: Blink&Co Photography, https://blinkandcompanyphoto.com
Videographer: South Florida Wedding Studio, https://www.southfloridaweddingstudio.com
Hair and Makeup: Lina Zuniga Makeup, https://linazunigamakeup.com
Henna artist: Nazahenna, https://nazahenna.com
Florist: Petal Productions, http://www.petalproductions.com
Catering and Cake: Faena
DJ: Awaaz Entertainment https://www.awaazent.com