Spring has arrived and that means all of the fashion designers will be putting out their new collections.  This Spring fashion designers Falguni Shane Peacock India has thrilled us with their Destination Edit entitled "Nautical Nuptials".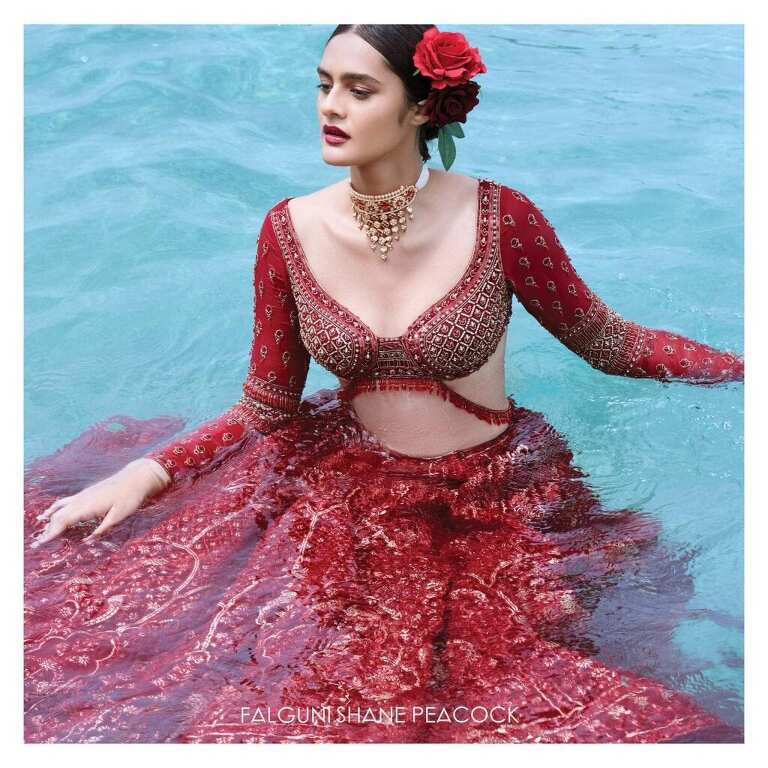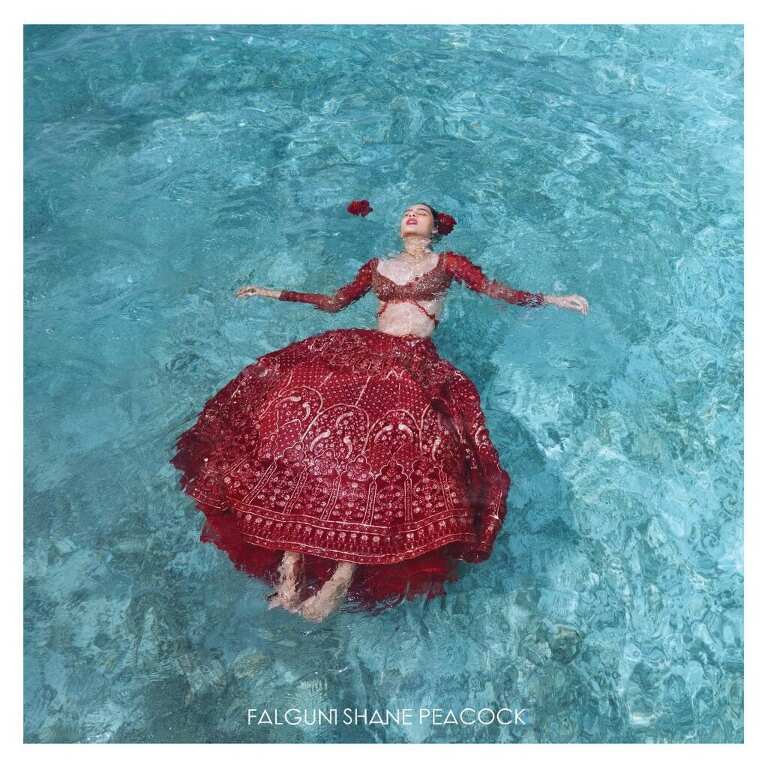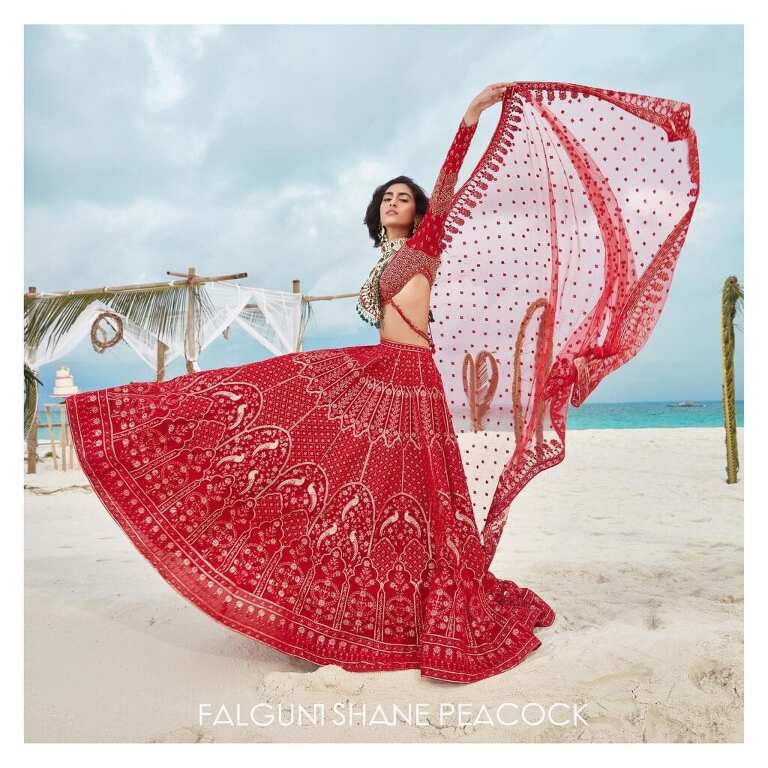 A signature bridal red pictured above, handcrafted lengha with golden foil work and deep red thread work details, along with floral, grid work and peacock motifs. The bespoke Lehenga is styled with a hand work blouse with a winged panel by the neckline and back tie. The ensemble is completed with a full dupatta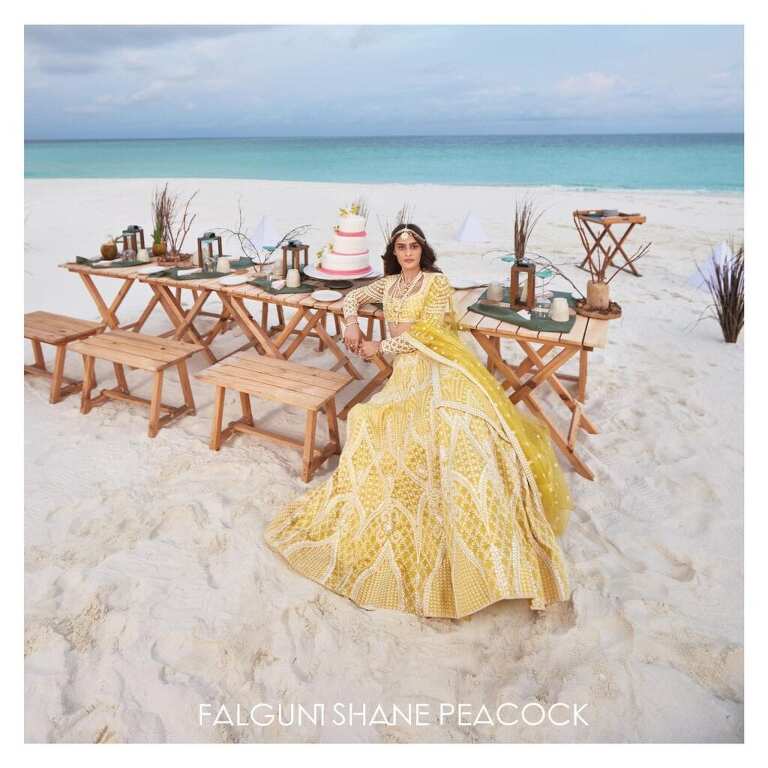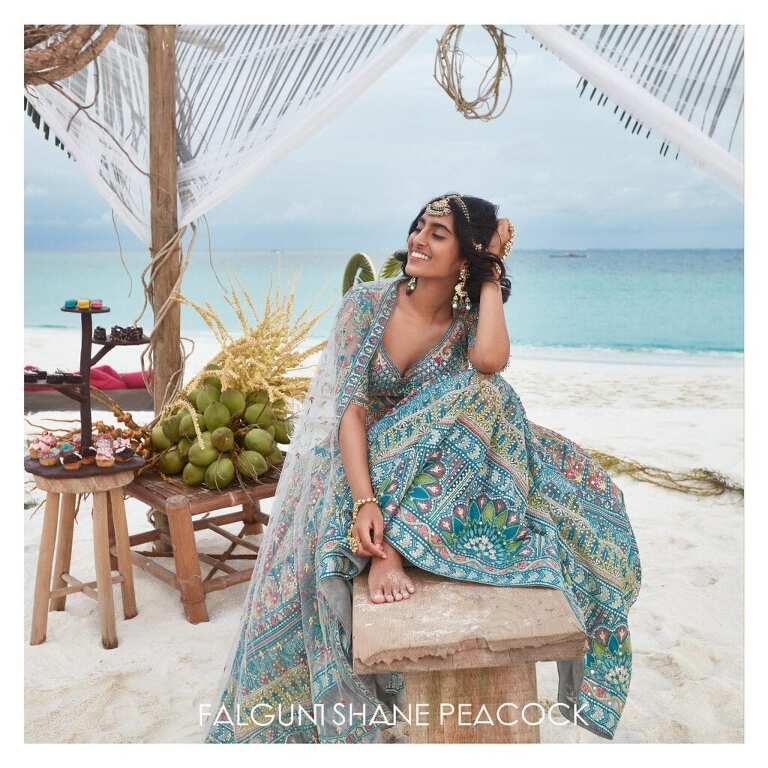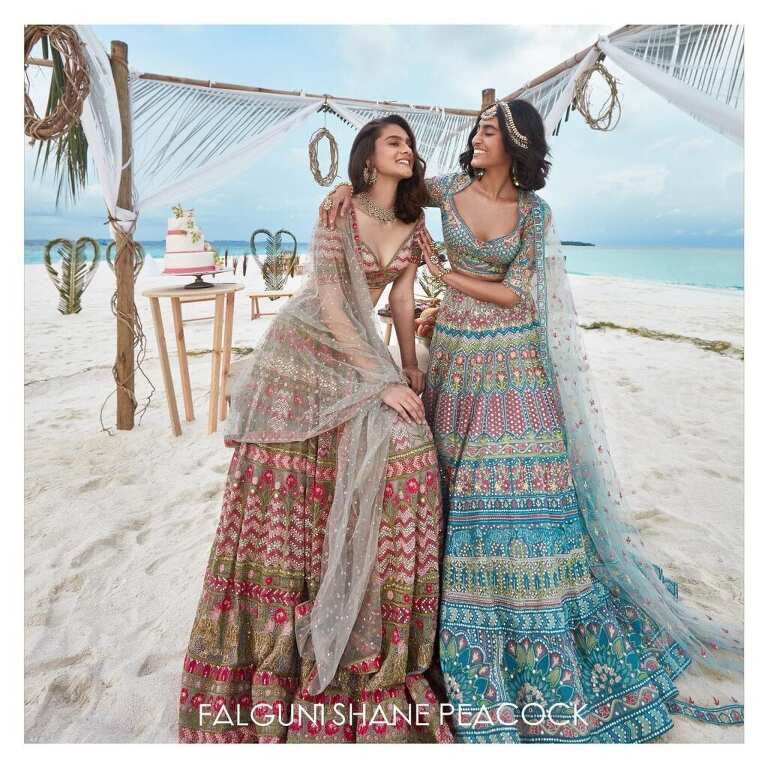 A whimsical yet fanciful wedding by the beach, amidst the gorgeous sandbanks. Soak in the matrimonial spirit in bespoke Falguni Shane Peacock bridal attires against the pristine white sands, azure waters, and faded pink skies.  The color palette is a flattering remark on the Maldives skies with soft shades like bleached sand, pink champagne, rose smoke, grey dawn, silt green, smoke grey, whisper pink dusk, storm grey, and moonbeam dominating in full play. As the modern bride embarks on a new journey, our editorial narrative gives her the thrust of a beautiful, new adventure.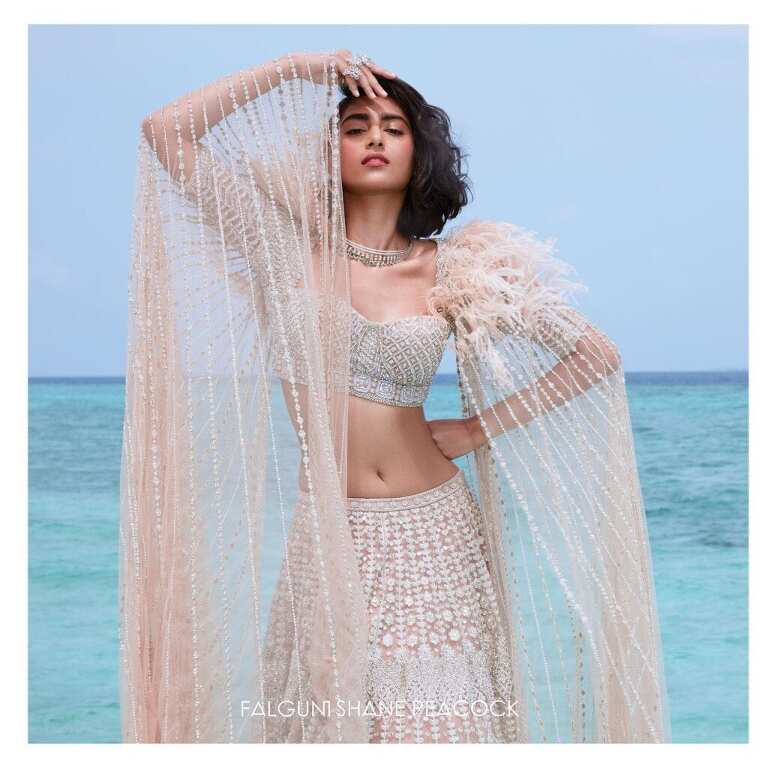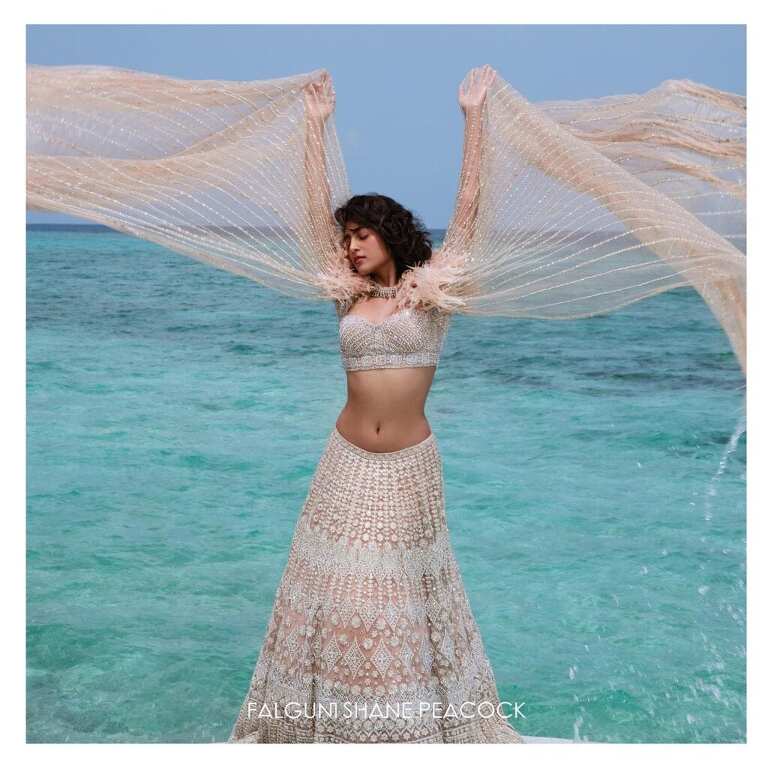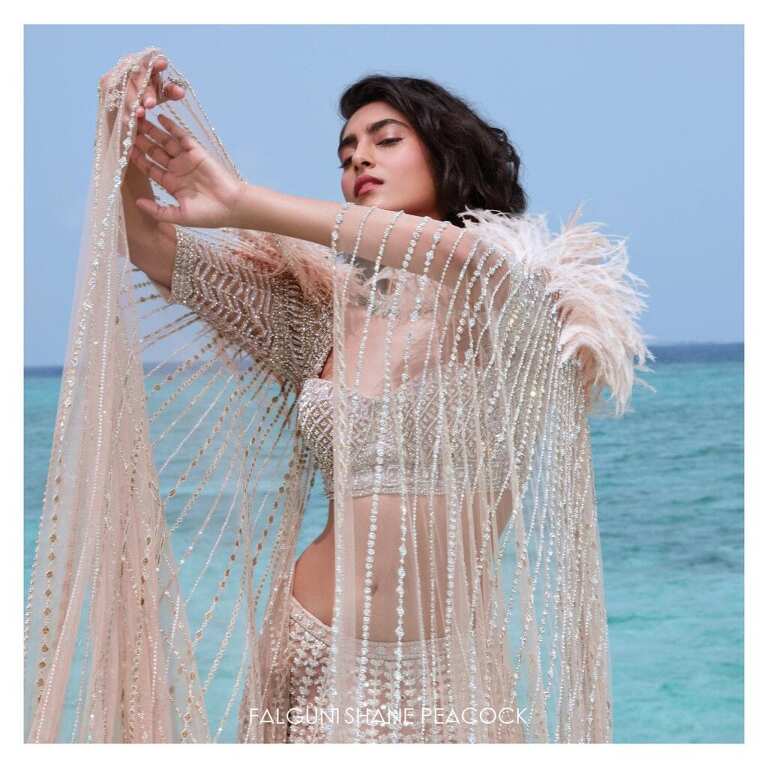 A beige-based, ivory handcrafted lengha pictured above with ivory thread work details, along with floral motifs encrusted with crystal, sequins and beads. The bespoke lengha is styled with a hand work blouse with a feathered, sheer cape.
Images courtesy – @thepeacockmagazine_
Makeup – @riyasheth.makeuphair