Step on into a -18 Celsius cave made entirely out of ice. With inspiration from this winter wonderland at the Ice Castles a styled shoot was conceived by the team at VP Impressions. The greenish blue colors of the ice inspired the clothing from Krishna Fashion House.  We always suggest to dress according to your environment.  Using the colors, textures and patterns that surround your event.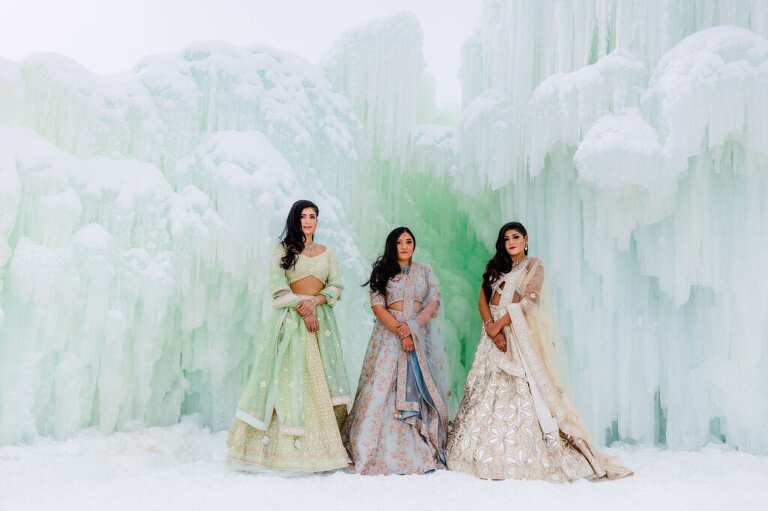 Decor in tones of blues and golds was added to the ice castles.  We are loving the wispy strands of ribbon that catches the wind and creates such beautiful movement.  With a location such as an ice castle not much decor was needed sometimes less is more, allowing for the space to speak for itself.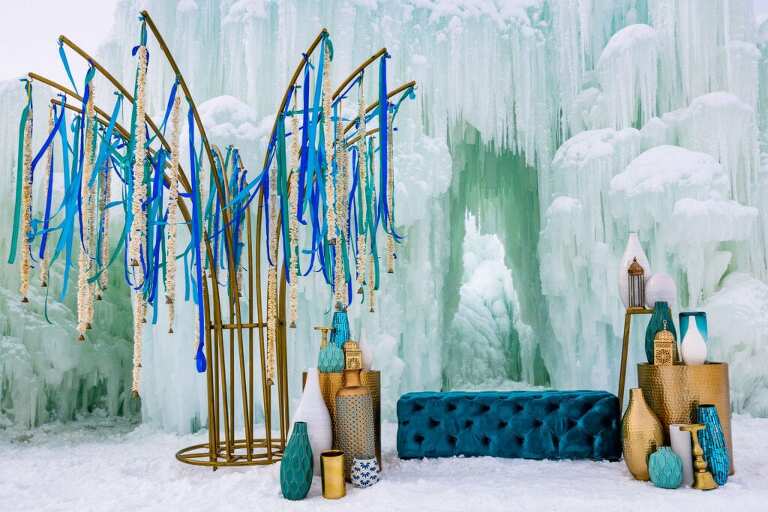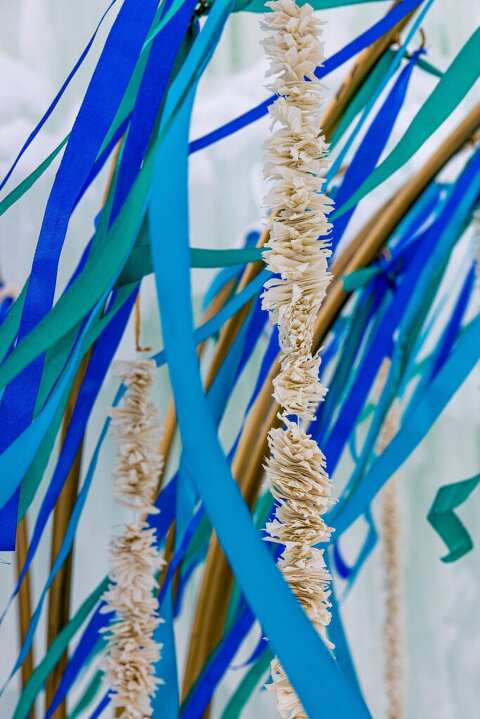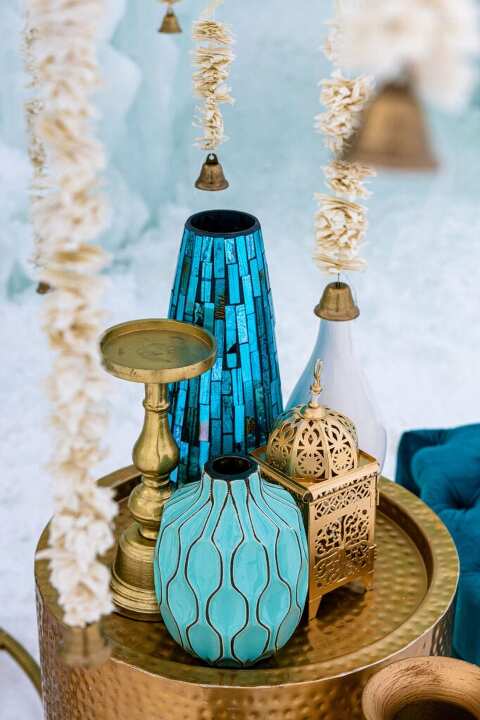 The cut out choli in this outfit really caught our eye.  When dressing for your wedding or any pre wedding event don't be afraid to take a chance on something new that gives a little wow factor to your outfit.
Decor and Planning: @vpimpressions
Photography: @sapanahuja
Videography: @eddierodriiguez
Hair/MUA: @makeupby.karishma
Outfits and Jewelry: @krishnafashionhouse
Models: @linishabasu, @leeners06 and @khushbooshah4594
Location: @genevanationalresort and @icecastles_