We are loving the transformation of the backyard wedding of Areeba and Nabeel.  Like most brides and grooms who were married this past year it has been a hard year of deciding do we get married with only a few guests in attendance or do we wait until it is safe enough where we are able to invite all of our guests?  Areeba and Nabeel decided that their love couldn't wait any longer and decided to get married at home.  And wow what an incredible transformation from the designers at Kismet Events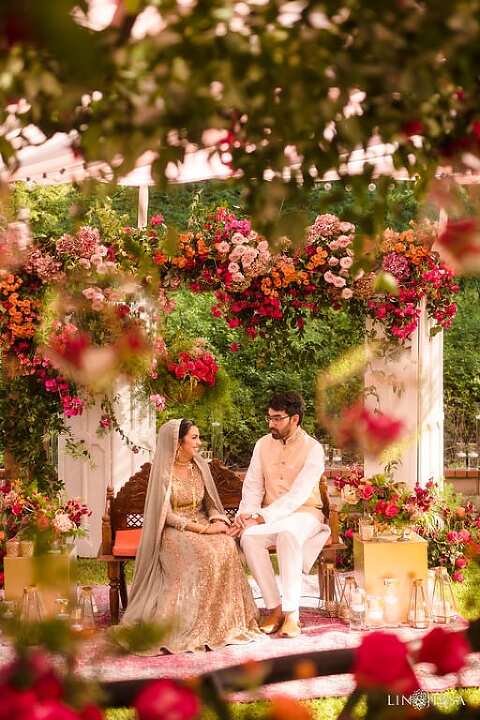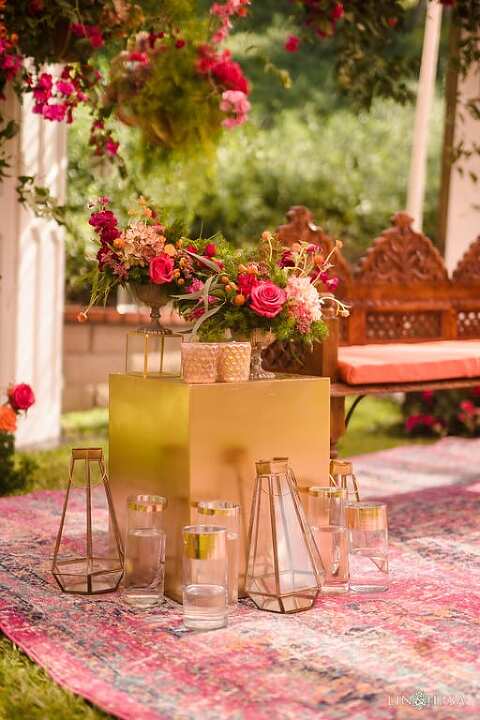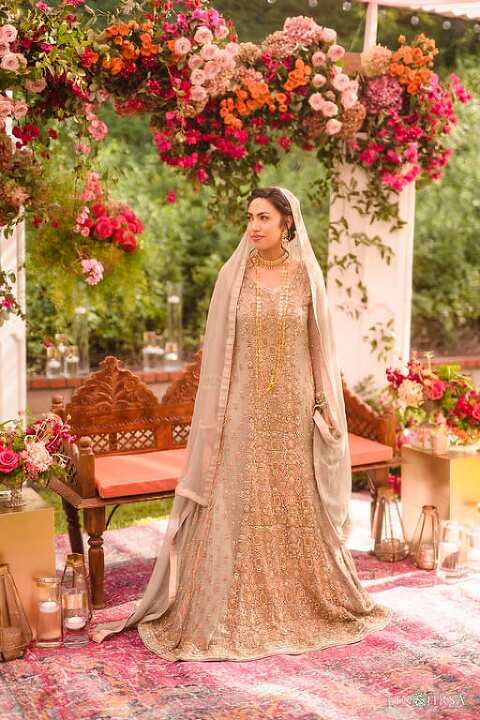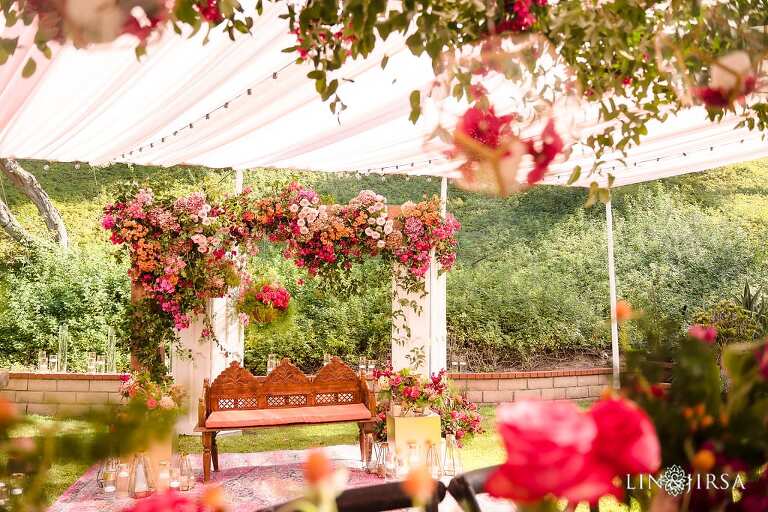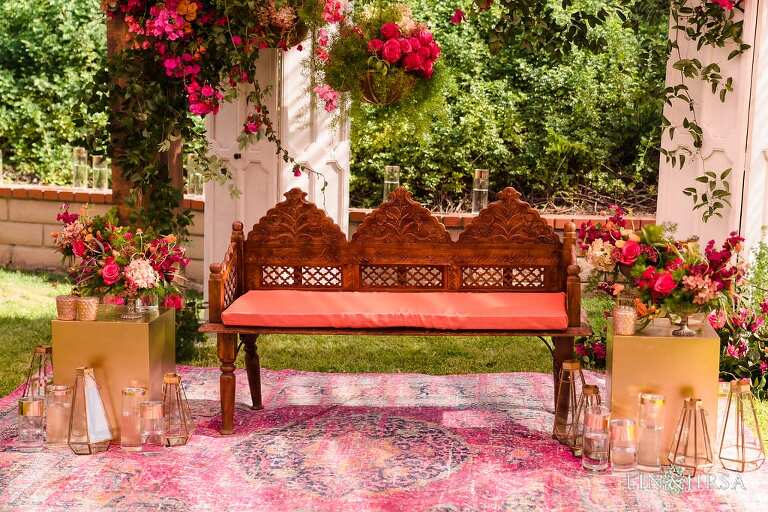 Before they said their I Dos to one another they were able to take some portraits with their wedding decor.  We love the tones of pinks and oranges that were brought in along with the greenery it really made a statement without being too overpowering.
They made their grand entrances to their wedding thru a sheer pink curtain that was covering the doors to their home and hung over their guests in their back yard as a cover for shading them from the sun.  It was an intimate wedding with a handful of guests in attendance as to keep everyone safe during Covid19.  The green hill in the back of their home made for the perfect backdrop to their wedding and helped to create a sense of getting married in an enchanted garden.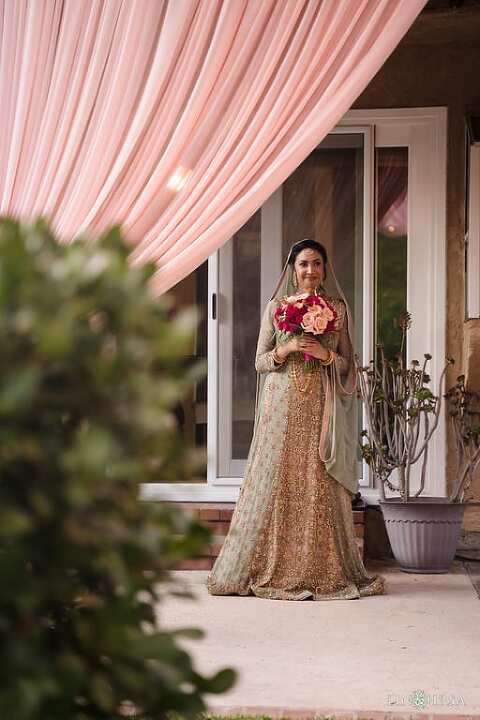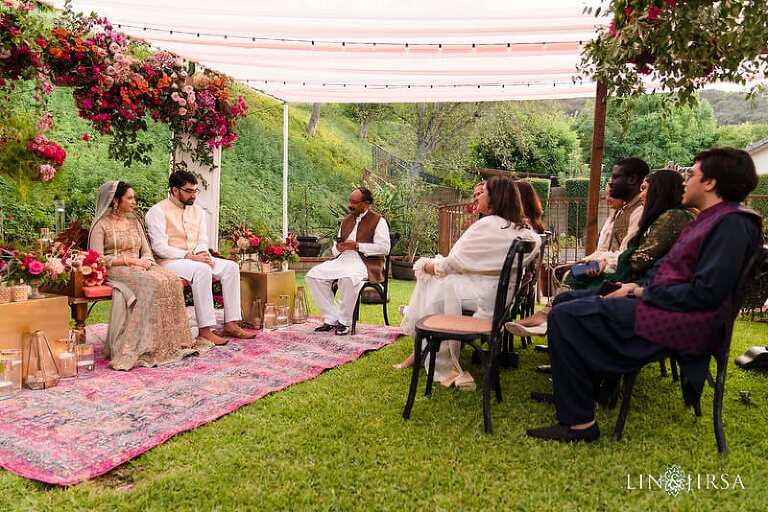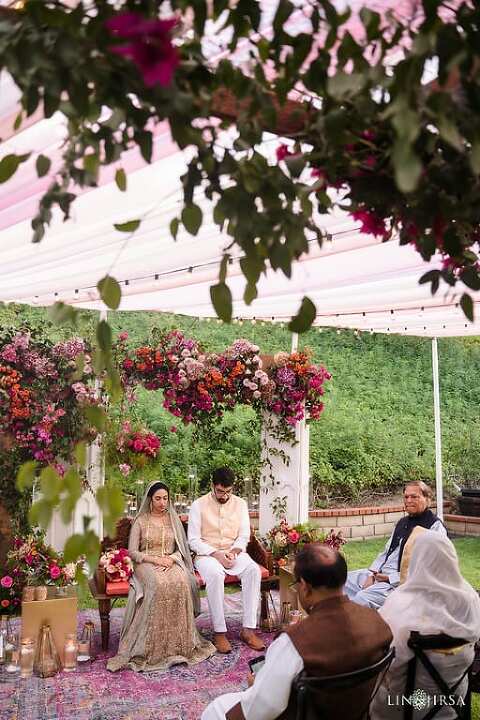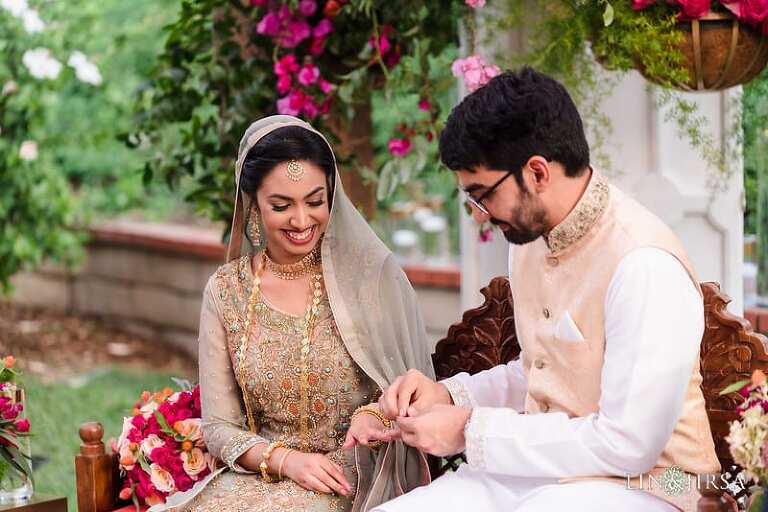 After their wedding ceremony their guests were treated to an outdoor luncheon beautifully decorated with florals cascading from above.  Each table setting was adorned with two tea roses with the guests name on the plate.  Rustic wooden chairs and a farm style table were brought in to continue with the enchanted garden feeling of their wedding.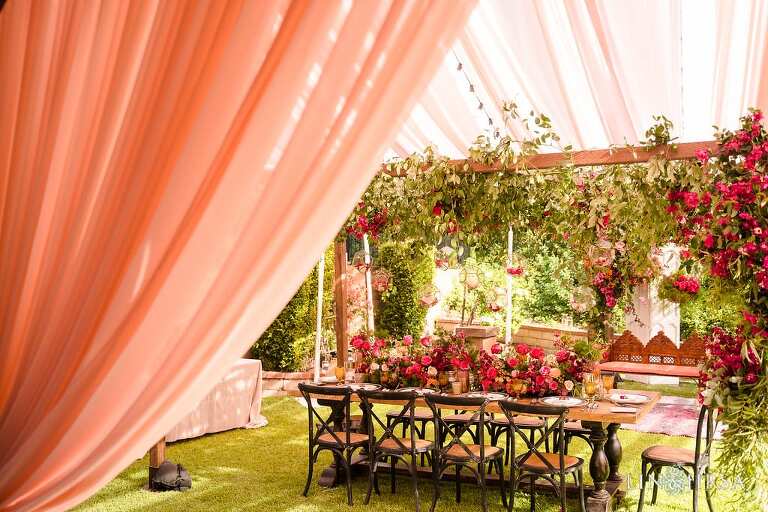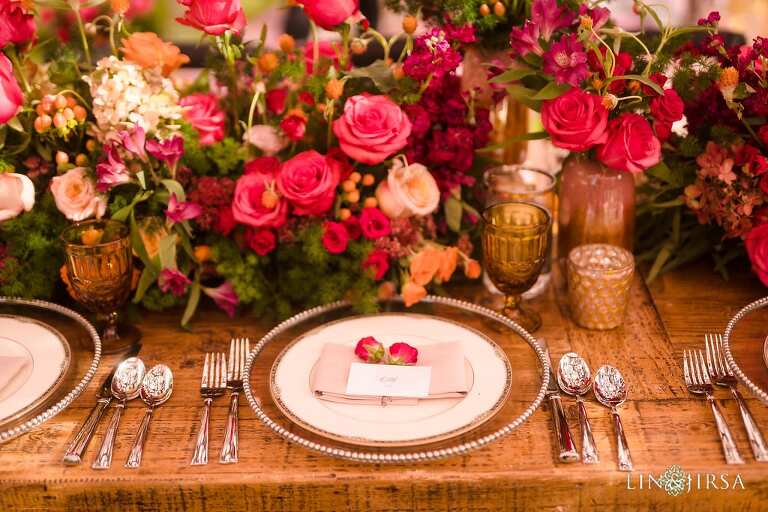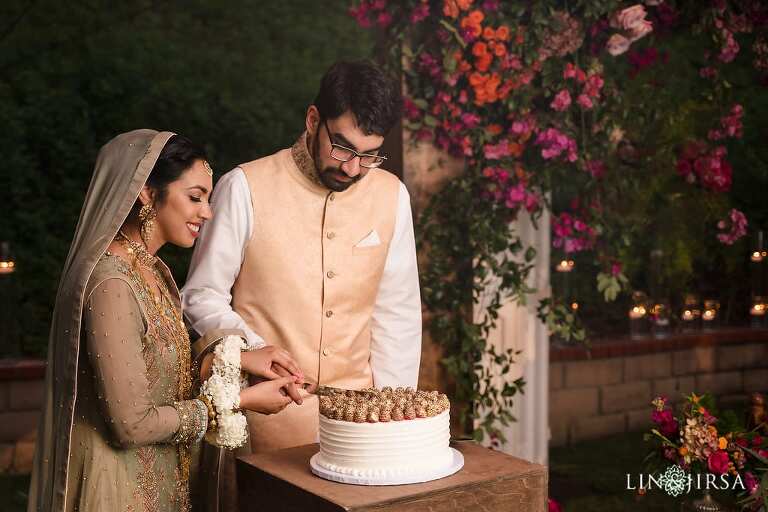 photography – Lin and Jirsa | design and decor – Kismet Event Design