Henu and Gurpal met while playing football together near the Spanish Banks Beach in Vancouver BC. It is for this reason that they decided to take their engagement photos on that particular beach. We always love it when a couple remains true to their relationship and chooses a place that has some sort of sentimental value and meaning to them. It just makes for more memorable images that they can share with their loved ones and place in their home.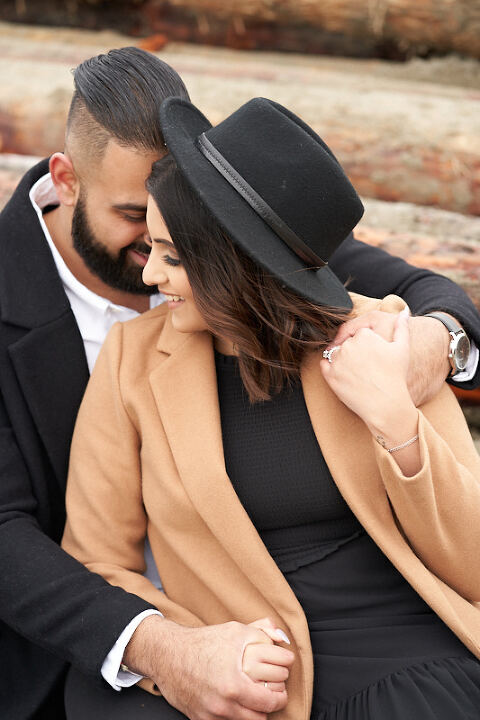 On an early Sunday morning Henu, Gurpal and their photographer at Candy Photography walked along the waters edge to take their engagement photos at Spanish Banks Beach. Not only for the sentimental reasons above but for the beautiful skyline of Vancouver. The perfect mix of city and nature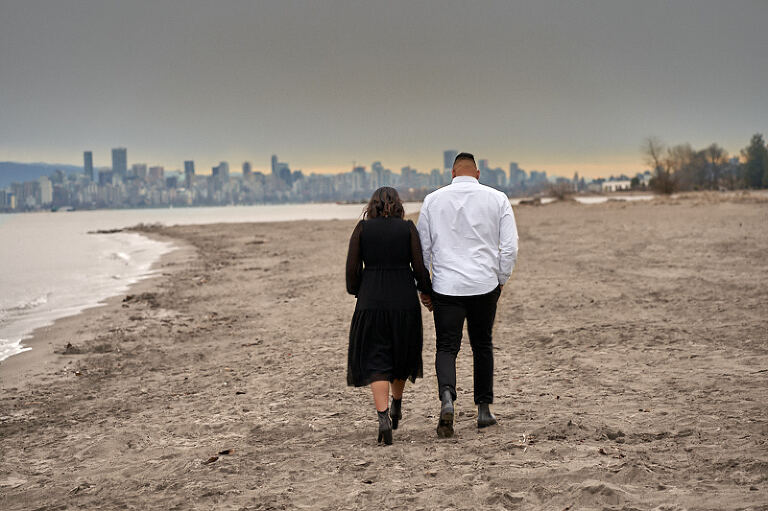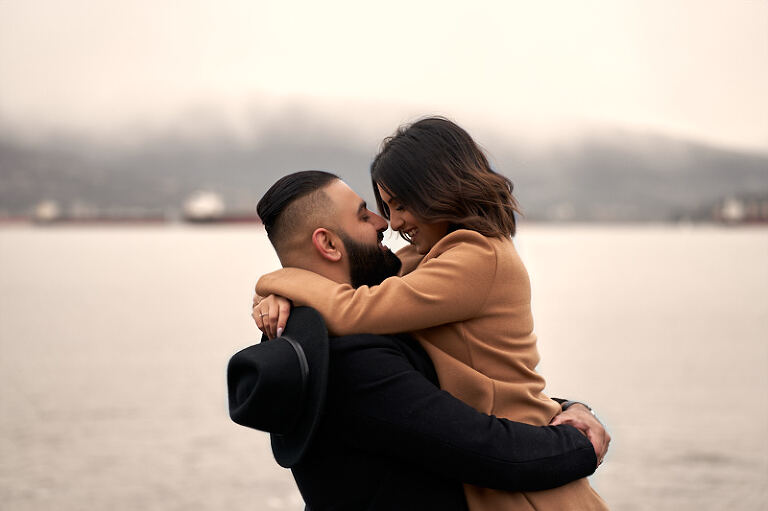 Because it was a cold day Henu and Gurpal bundled up in long pants, jackets and a cute hat. Having accessories such a a fun scarf or hat really adds some dimension to your images and makes for a cute accessory to play with. Keep it in mind when planning your outfit for your engagement session.
Photography by Candy Photography