In the midst of all the craziness of Covid19 large weddings and events have been put on hold.  But brides to be are finding new ways to celebrate their big day.  The 500 person wedding is now being scaled down to only immediate family members of about 10 or so, turning their back yard into their dream wedding.  So what to do for your pre wedding events like your sangeet, mehndi or even bridal shower?  The rise of the Drive By Porch Party is now in full swing.  It is the perfect way to still be able to celebrate with your family and friends even if it is just for a short while.
We have been in awe of designer
Shawna Yamamoto Event Design
and how she and her team is able to take a simple driveway or porch and transform it into something magical.  We chatted with her and asked her advice on how to create a dream porch party
Mandala Weddings Magazine  – How large of a space do I need for a porch party?
Shawna Yamamoto – It can be as big or small as you have! We can really make anything work!  Afterall, the idea is to create a "moment" at the threshold of your home. The primary people that live in that home is all that needs to really "fit" in that area. Porch Parties are designed for drive by moments to capture for the host.  Guest are not meant to stay and hang out in this area.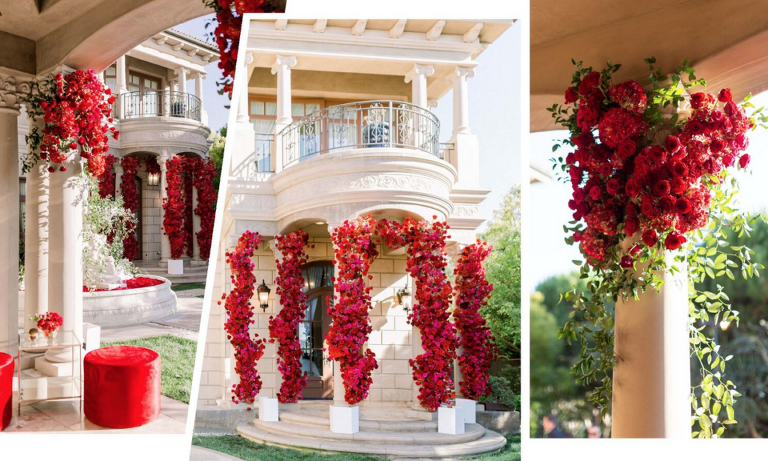 MW – How do I go about designing a porch party with you?
SY- email us
shawna@shawnayamamoto.com
or send an inquiry via our website located under porch parties.  Its best if you have a general "theme" a list of "needs" and your overall, all in budget.
MW – What kind of food or favors do you recommend that I give to my guests?
SY – Keep in line with the theme and think about pre-packaged individual items – place them in a bag or a tray for quick pick up and go.  Everyone loves sweets and everyone could use something with a positive uplifting message.  Face masks in theme are also becoming super popular.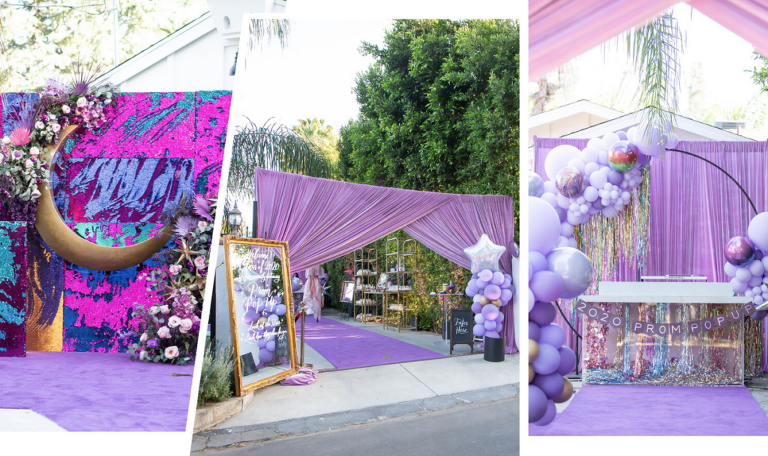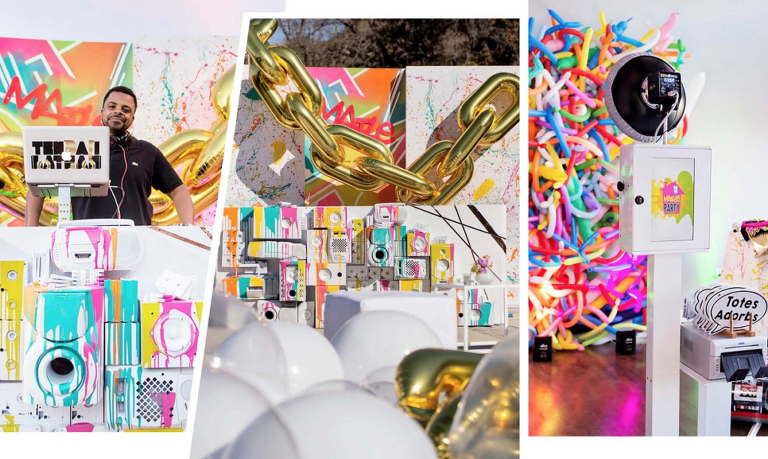 MW – Can I add some type of entertainment for my guests?
SY – Absolutely! Live music is great!  It helps get the guests that are driving by excited and upbeat so they feel comfortable screaming and honking from their cars!  They can even dance a little from the passenger seats!  In addition to music, we have had so much fun bringing in live talent that helps move the crowd along, cars along such as stil walkers and bubble dancers!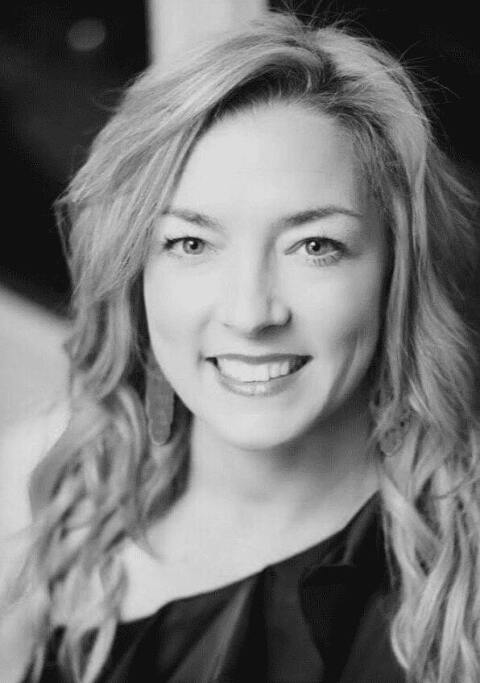 A little bit about Shawna Yamamoto
Shawna Yamamoto is the Founder and CEO of
Shawna Yamamoto Event Design
, a luxury event design company located in Southern California. Since 2009, Shawna has made her mark in the industry with her artistic approach to designs. She prides herself on working collaboratively with her clients to create innovative experiences. Her work has included designing luxury, multi-day weddings, experiential brand activations, Mitzvahs, celebrity events, and various other corporate celebrations across the globe. Aside from spending time with her husband and three busy bee boys, she enjoys traveling, painting and experiencing new foods.
Check out more of their amazing Porch Parties they have created
CLICK HERE