Our love story started in high school and it was centered around basketball, I was a fan of the Sacramento Kings back then and would often wear their jersey, Bardiya on the other hand was a Lakers fan. We would often cross paths on campus and catch each other's attention because we were both fans of rival teams. He would always poke fun at the Kings after a loss but I would always give it back to him when the Lakers would lose and he actually liked that I would talk back to him.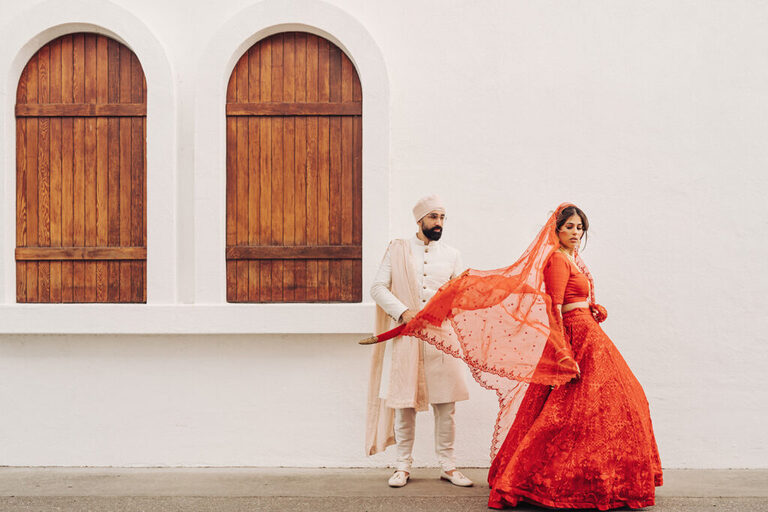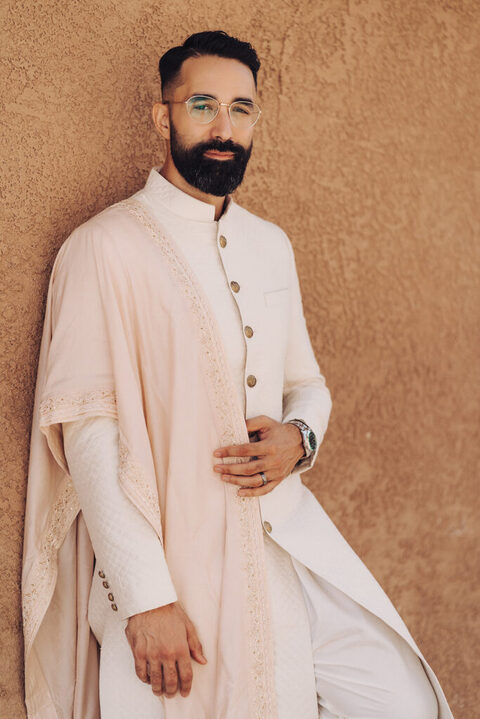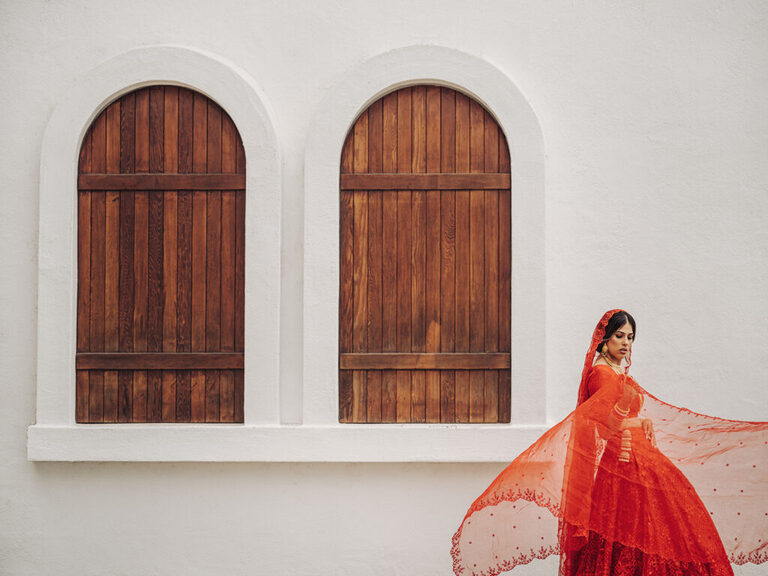 We kept teasing each other and a friendship started to quickly grow, we realized that we were both competitive and started challenging each other to everything from basketball to rounds of Mario Kart. We were playing 1-on-1 basketball during one of our first dates and I told him he'd get a kiss if he made a half-court shot and he actually made it on the first try! We both knew it was meant to be after that.
Our relationship blossomed through college and as our careers progressed, our first vacation out of the country was to Paris, the city Bardiya lived in for 12 years and that's where he proposed to me a few years later.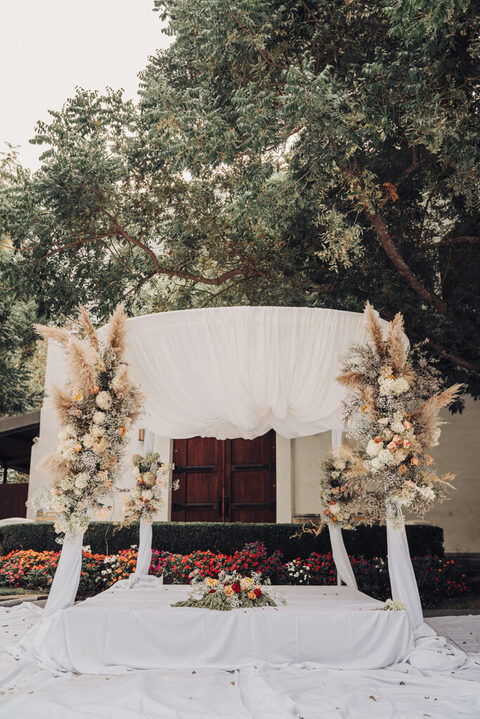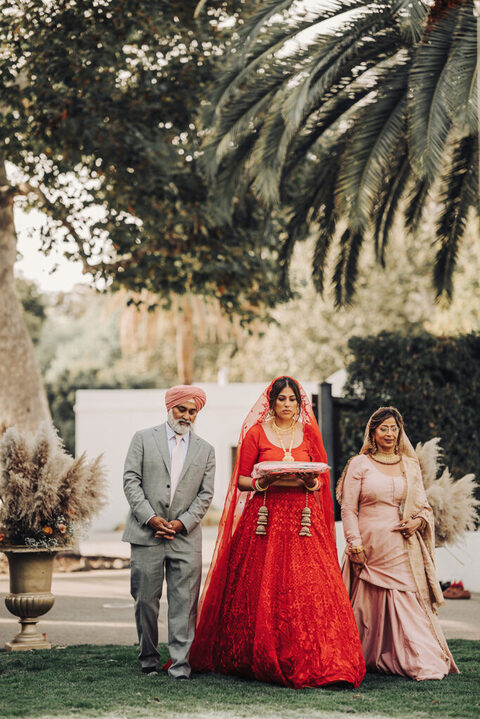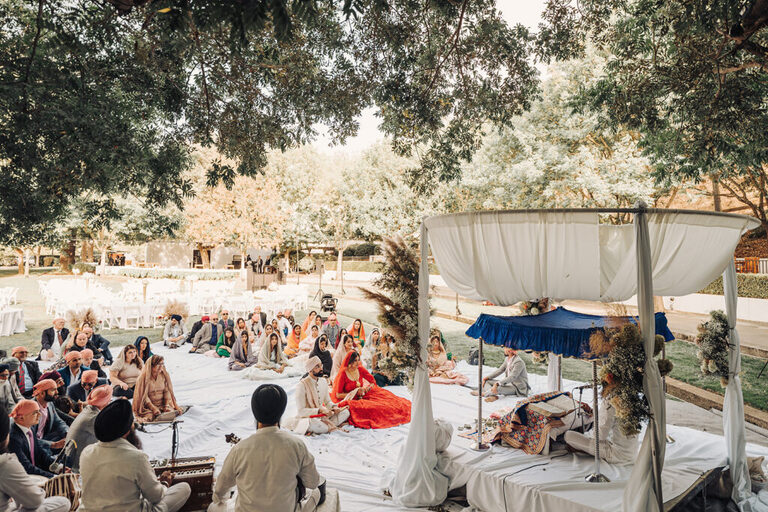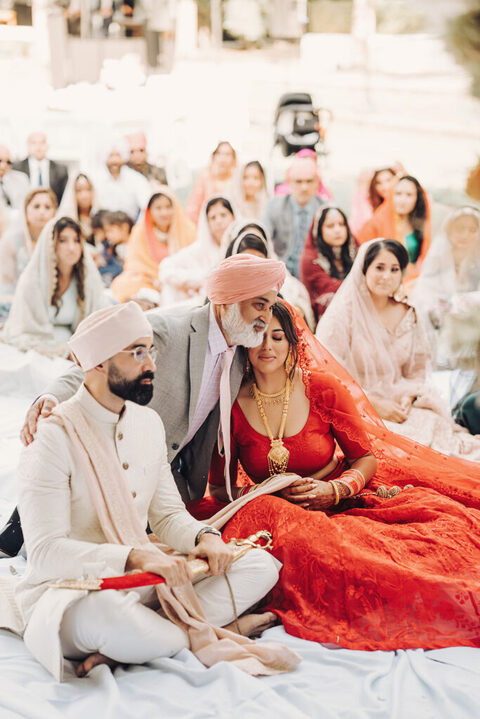 When it came to my dress, I was looking for a bright red lengha that was simple yet elegant, something light on embroidery and more thread work so that the red would pop more, Anita Dongre had a selection that I liked so we visited their New York store to try on different dresses and see how I could customize something to fit my needs. That's where I found the lengha I fell in love with.
I am Sikh and Bardiya is Iranian so it was important for us to have a celebration that was a little different since we were mixing both of our cultures. My side held an intimate Haldi and Chura ceremony in my parents' backyard the day before the wedding with my family and loved ones.
For the wedding ceremony itself, I always wanted an outdoor Anand Karaj and Wente Vineyards was the best location, we fell in love with the idea of doing our Pheras rounds while being surrounded by nature and greenery, it was the perfect backdrop.
The reception itself was on the same day, also at Wente Vineyards, we wanted to dance the night away under the stars and our dreams came true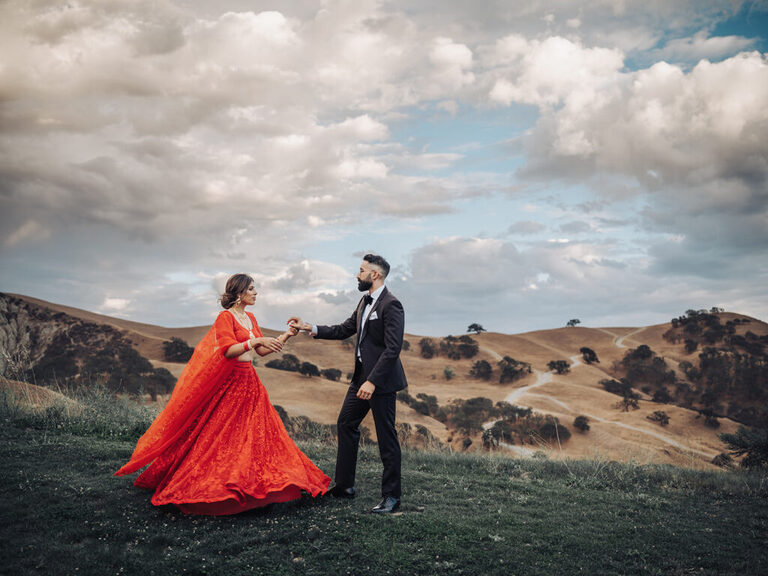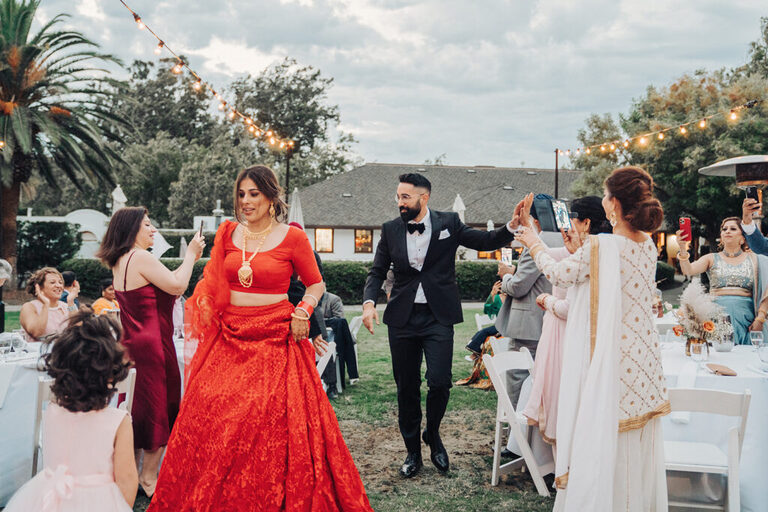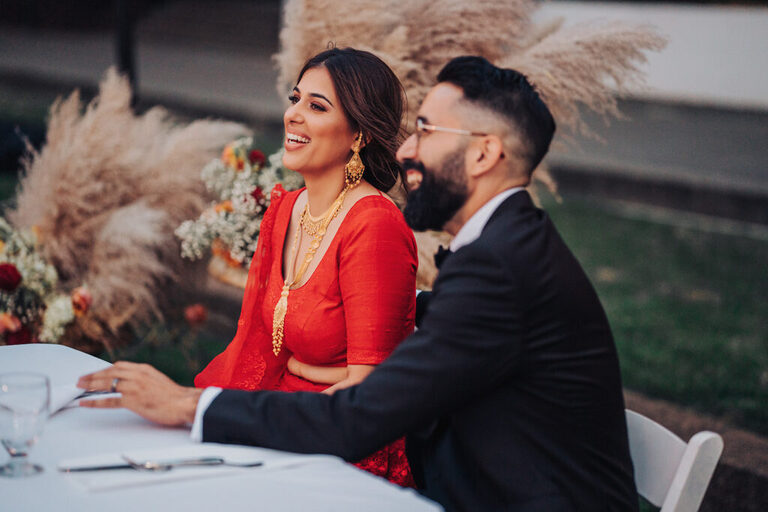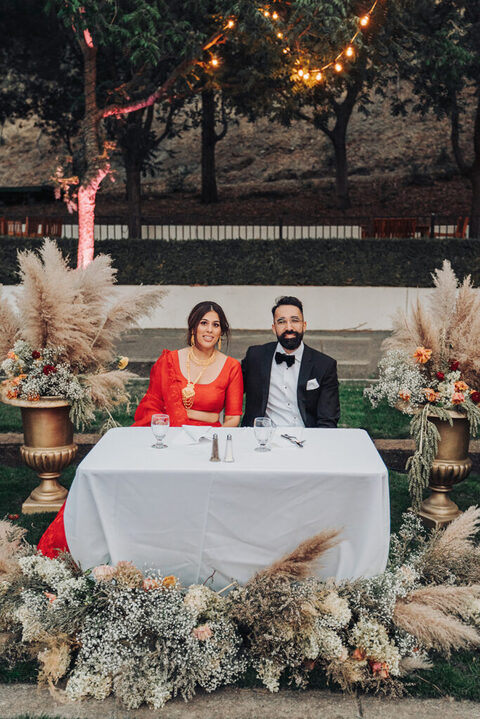 Venue: Wente Vineyards – https://wentevineyards.com/
Bride's wedding outfit: Anita Dongre – https://us.anitadongre.com/
Groom's wedding outfit: Sari Palace – https://thesaripalace.com/
Tuxedo: Hugo Boss – www.hugoboss.com
Photographer: I Alam Photography – https://ialamphoto.com/
Videographer: Cineverse – https://cineverse.ca/
Hair – Makeup: Nubia -Nubian Beauty – https://nubian-beauty.webs.com/
Henna artist : Arati – HennaStyleByArati
Florist: Gina Baiamonte – www.thebloomgeneration.com/
Rentals: I Do Dream Events
Catering: Catered Too! – https://www.cateredtoo.com/
Cake: Jensine – homebakedbyjk
DJe: Ajit Singh – Kingh Official