Sylwia and Ricky's love for one another is a celebration of their differences and what unites them. While their Polish and Indian families believe in different faiths, speak other languages, dress and enjoy foods they each inherited over generations, they all happily came together out of mutual love and respect for one another as they celebrated both cultural wedding ceremonies and one grand reception afterwards, all in a span of just two days. It was a whirlwind of festivities that had everyone overjoyed and beaming with excitement for this adorable couple.
Starting their day off with their Hindu wedding.  Their mandap was adorned with roses in hues of whites and pinks.  The bride made her entrance wearing a cream colored lengha, a perfect choice for a fusion wedding.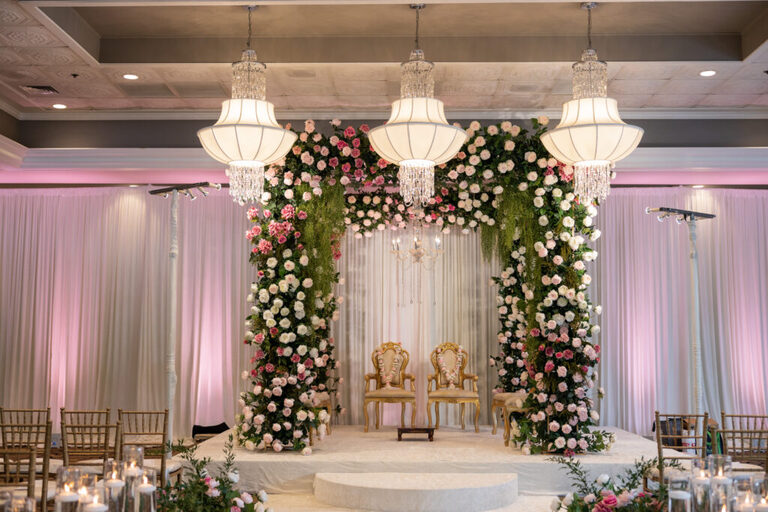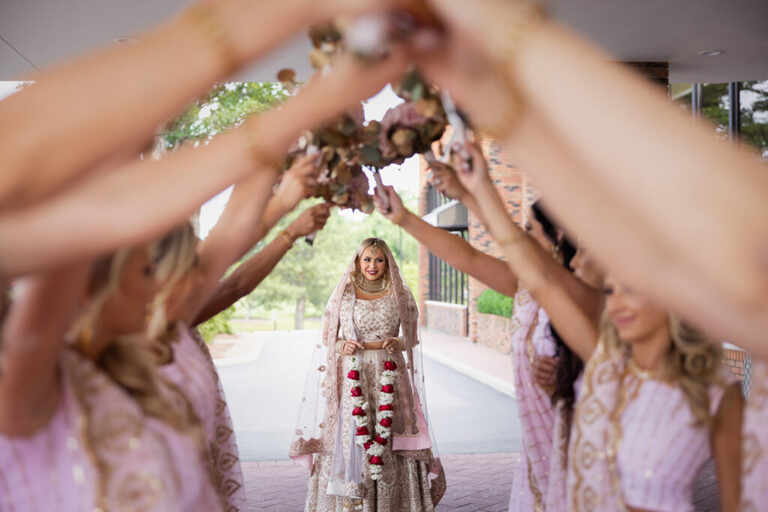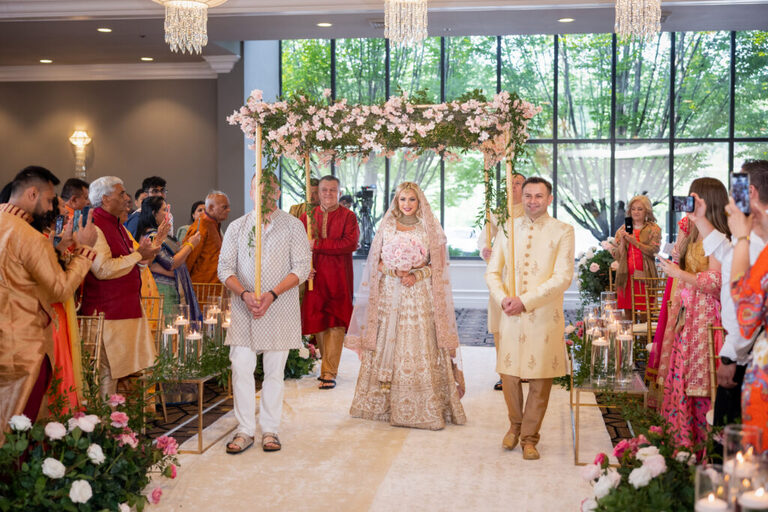 They held their western ceremony at a beautiful nearby church.  After their ceremony was completed their bridal party lined the sides of the church steps and congratulated the happy couple on their weddings by showering them with love and affection.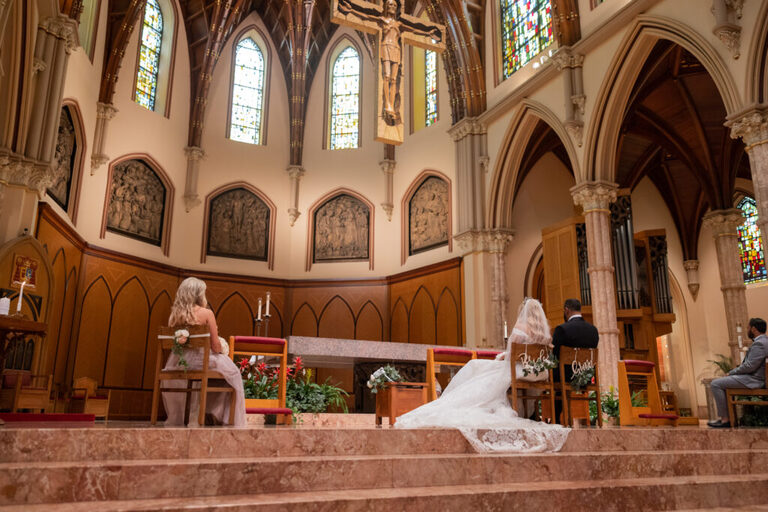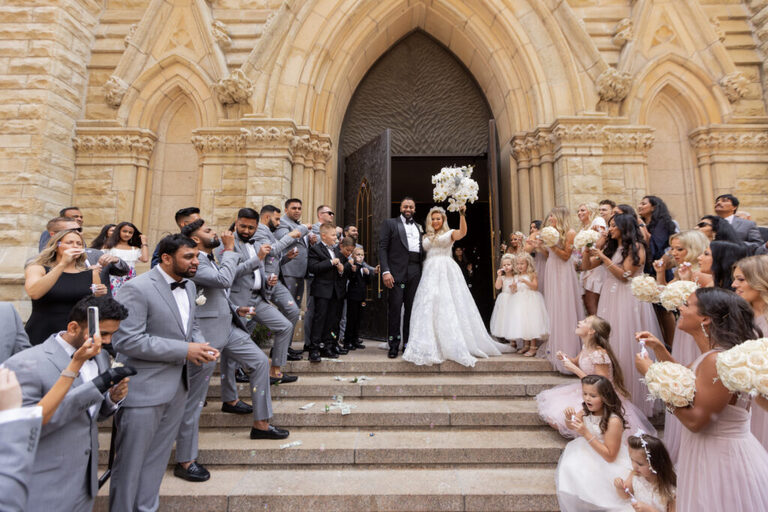 They ended their day with a romantic reception.  Keeping with a soft palate they chose to have their reception in hues of whites.  With white orchids and white roses adorning all of the tables and silver accents in the plates and tables it was an elevated reception.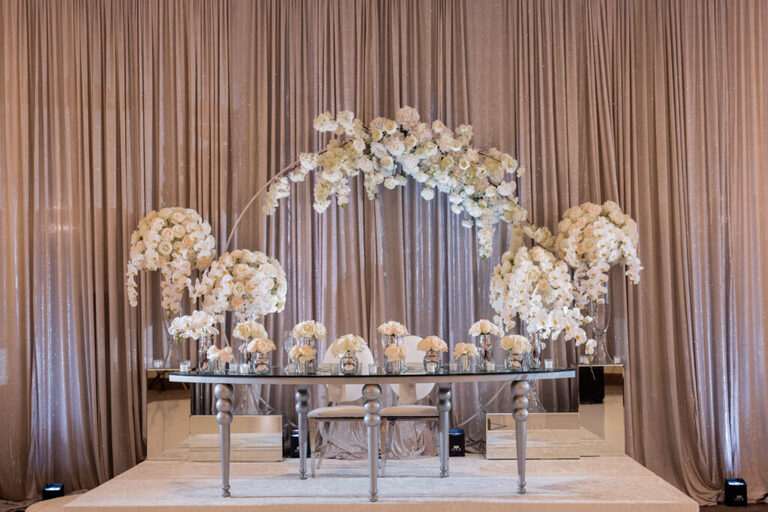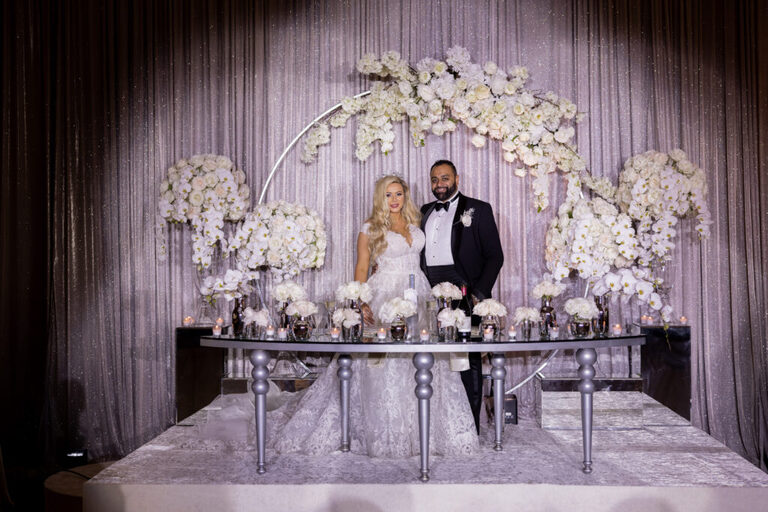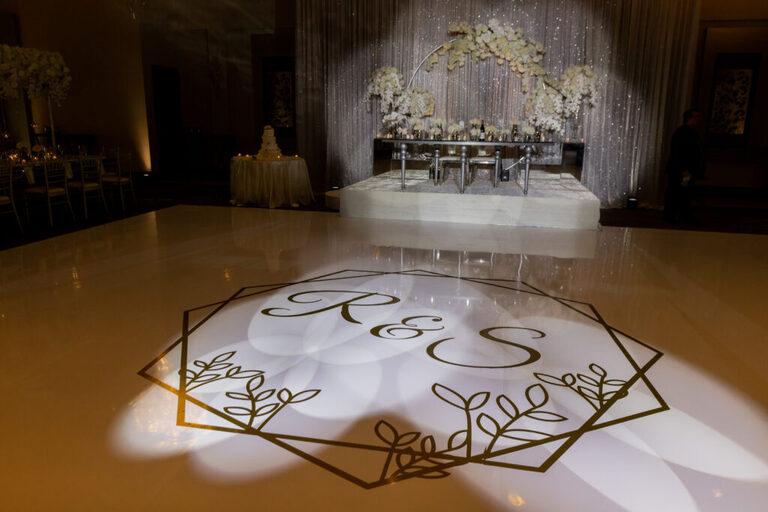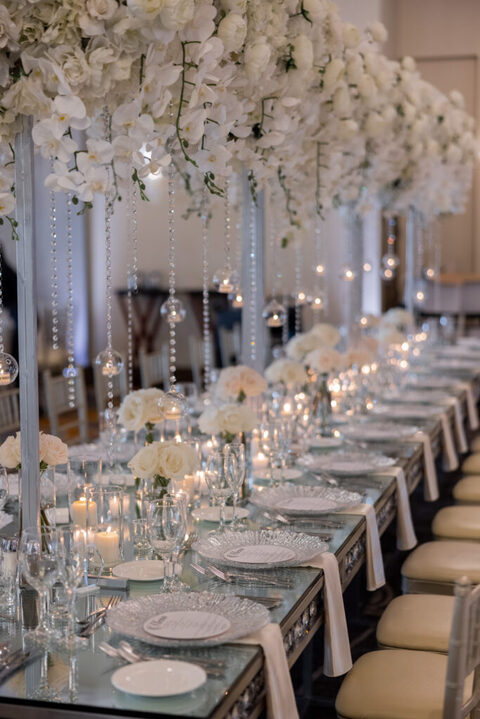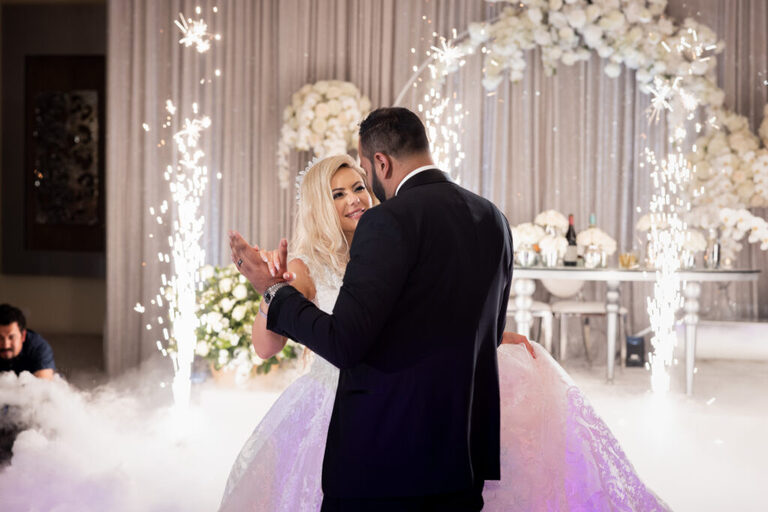 Venue: https://concordebanquets.com/
Bride and Groom fashion: @sabihafashions
Planner: Magdalena Events OC   https://linktr.ee/magdalena_events_oc
Photographer: Wasio   www.wasiophotography.com
Videographer: Maha Studios www.mahastudiosinc.com
Hair and Makeup: Shrendi Patel    www.Shrendipatel.com
Florist: Lavender Fields  www.lavenderfieldsflowersdecor.com
Design and Decor: Siblana Events  www.siblanaevents.com