Covid19 has forced many brides and grooms to be to postpone or scale down their weddings. For those brides and grooms to be who are holding their events this year it has been a tricky navigation thru what to do and not to do during a pandemic. Every bride wants to have a full wedding experience and that includes mehndi, one of the oldest wedding traditions.
So you may be wondering what to do for your mehndi, we chatted with Henna House Asma and asked her for her thoughts and tips to have a fabulous mehndi party during Covid19
Opt for a minimal design
– One can opt for getting designs done which takes less amount of time, preferably let the artist freestyle, in that way the amount of time will be less when compared to recreate other artists style.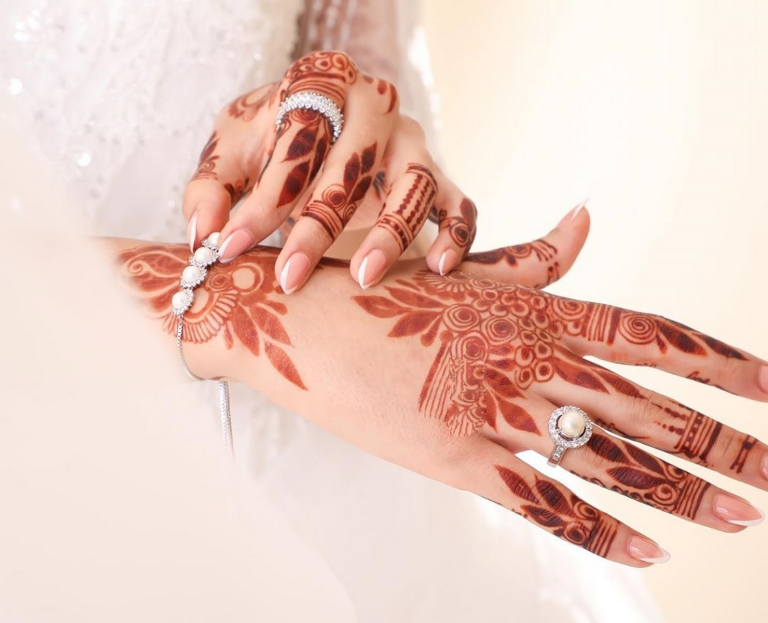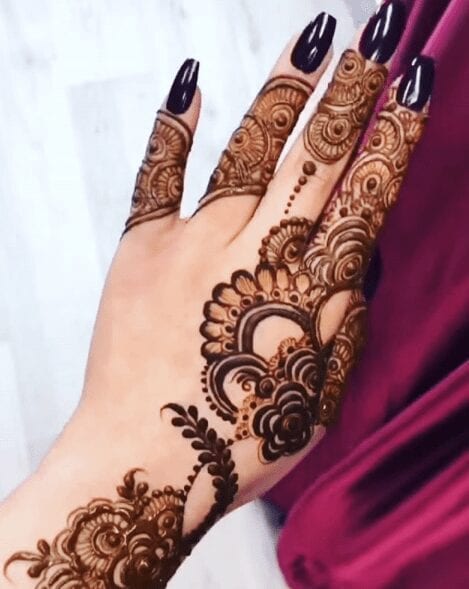 Follow health protocols by wearing a protective mask
– At this time, wear masks and wash your hands with warm soapy water before sitting for the session. I value the health and safety of my clients, the use of henna cones is limited to single guests to reduce the potential risk of shared illness. I sanitize the work station after each client. I have also added a face shield in my kit recently. I am committed to your health and safety during these unique times.
Limit the number of guests at your mehndi (we know this is a hard one)
– Parties and group events will continue to be on hold but you can think of splitting your guests at different times and instead of having a henna vendor come to your home you can opt to provide the henna services in an outdoor location to have the opportunity of social-distancing and keeping your guests safe and comfortable.
Ditch the traditional henna
-One can also ditch the traditional henna (which requires 12-24 hrs commitment of staying away from water) and opt for jagua, white henna, glitter or henna glam for guests so it's easy to keep your hands sanitized within an hour of application with these kinds of henna. Remember, henna doesn't have to be only on hands it can be on arms, shoulders, neck any area which is visible and yet makes you happy on your big day.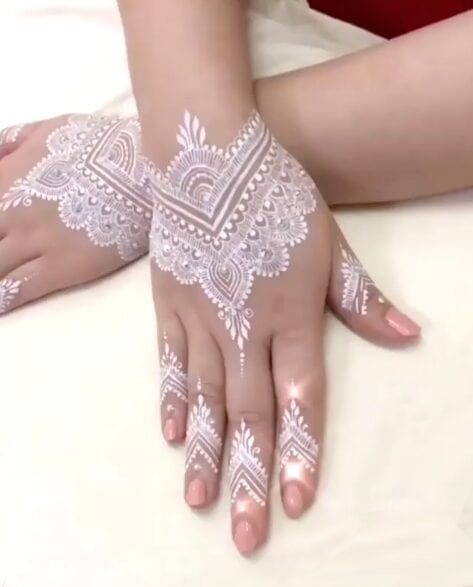 Ultimately, there is no wrong way to do a henna party but my hope in writing this is to not only give you some idea, but also to give you permission to plan the henna party the way you have always wished to have.
As a basic thumb rule, we urge you to follow all the CDC guidelines when going for a henna session.
– written by Henna House Asma
We wish you, your families, and your communities the best. Stay Safe and Healthy!